We are very luck at the Hawks to have 2 outstanding photographers playing for us and supporting our association.
Travis Hayto
Travis Hayto is not only a professional photographer he is also a member of our Men's SBL team. Travis takes all our WABL Team photos, shoots our SBL Team posters and is responsible for the fantastic new photos on our Hawks Gear website. Travis was also in action at our Hawks Gala Day taking our whole of club photo. Click on his logo to go direct to Travis Hayto Photography.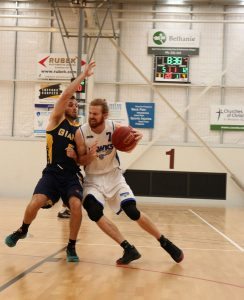 Seb Komatsu
Seb Komatsu is a member of our 18-1 Men's Team. Seb is takes action photos at our SBL Blitz and all our SBL Home games. Seb is also available to come and take actions shots for your domestic team or WABL team. Seb displays all his photos online and you can purchase a print or direct download a copy of your favourite action shots. Click on his logo to go direct to Sebpix.