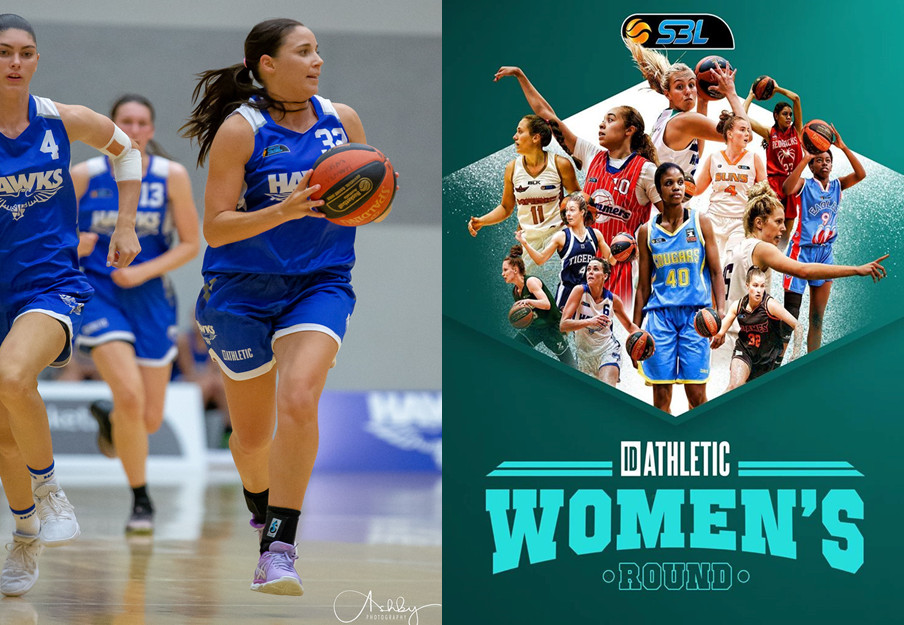 Bec Benson-An insight into being a mother and playing SBL
This weekend May 10-12 – Round 9; the SBL has labelled as the ID Athletic – Women's Round as we promote women's basketball, celebrate all the women who contribute to the sport of basketball and acknowledge Mother's Day on Sunday 11th.
One of our players who is new to the Hawks this season but has been inspiring young basketballers all over the country for years is Rebecca "Bec" Benson. We honoured Bec who is a mother two beautiful children Kyran (5) and Amelia (8 months) earlier this year when she achieved her 200 SBL game milestone. When receiving her award, Deanna Black read a list of Bec's achievements that she had carefully compiled as part of her speech. You could have heard a pin drop in the stadium, the crowd was in awe of this amazing athlete and mother. We decided to share some of Bec's achievements and thoughts with our Hawks family and the basketball community to celebrate this special ID Athletic – Women's Round and Mother's Day.
What is it like managing being a mum and playing SBL?
Being a mum and player is very special. It brings extra meaning to playing and training now. Now my time is extremely valuable. Each time I go to the gym or get on the court to train or play, I work extra hard because that's time I'm away from my babies and I have to make it count. It also makes me so happy that my little boy, Kyran, is so proud to see his mum play and be cheered for by lots of people. My Game prep has changed dramatically. I've gone from doing my own thing, listening to crazy loud music and thinking 100% about the game to breastfeeding, packing ten bags of nappies and snacks and listening to kid's music on the way to games!"
Who is your greatest role model?
My mum is definitely my biggest role model. My mum was always (and still is) super mum. With us four kids she never missed any of our games, school activities and sat and attentively and actually watched our trainings from netball to basketball, rowing, swimming and footy. We are from Kalamunda and it always took us a minimum of 40mins to get to any trainings or games out of the hills and it was never a trouble for her. She genuinely loved to watch her kids have fun and compete. She STILL comes to as many games as she can for us now as adults. A typical Saturday for mum is to help get dad ready for footy, then go and watch my brothers play league and reserves amateur's footy, catch my sister's netball in Wembley then finish off with my SBL game. She is also one of the most caring and helpful people I know. She drives all over Perth to help friends and family and loves doing it. She has such genuine care and always puts others before herself.
Advice for young players….
1. Always push out of you comfort zone. Guard the girl who is the toughest, shoot the ball quicker, run harder, dribble more, crash hard, get physical. Every time you get on the floor is a chance to get better. And if you're a benchy then, TRAININGS ARE YOUR GAMES.  Make them count. Push yourself and work harder than everyone else.
2. Be HUMBLE and gracious. Make sure you show your appreciation to everyone who helps you to play the game you love.
3. Look after your manageress!!!! 🤗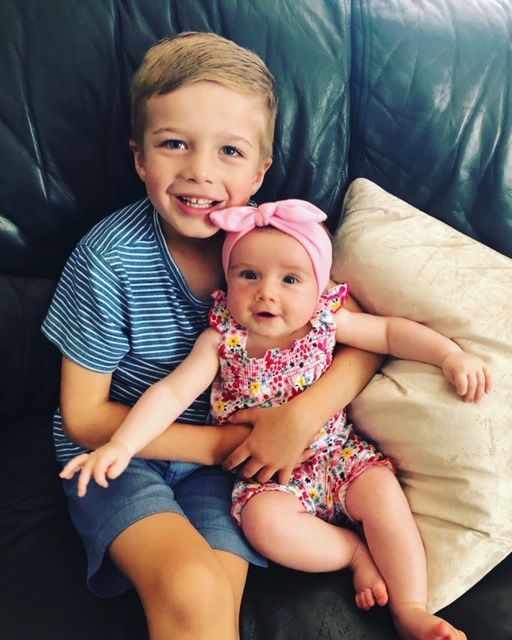 Bec's Career Stats

JUNIORS:
WA U16 & U18 Representative
FIBA Oceania Youth Championship Australian Team 2004
COLLEGE:
2004/2005 to 2005/2006 –
Lake Region State College
Conference MVP 2005
NJCAA Conference Champion's 2004/2005 and 2005/2006 First Team All-Conference 2006 Lake Region State College Hall of Fame
2005 NJCAA All American Second Team
2006/2007 to 2007/2008 – Montana State University
2006/2007 MSU Player of year
2007/2008 MSU MVP
Newcomer of the Year 2006/07
All-Conference First Team 2007/08
SBL/SEABL:
2010 & 2011 – Joondalup MVP & Leading Scorer
2012 – Sandringham Sabres
2013 – Frankston Blues
2014 – First Child Kyran born
2015 – Joondalup MVP & Leading Scorer and SBL All-Star
2016 – Redbacks MVP & Leading Scorer and SBL All-Star
2017 – Redbacks Fairest & Best and SBL All-Star
2018 – Second Child Amelia born
2019 – Joined the Perry Lakes Hawks and reached 200 SBL Games
WNBL:
6 seasons and 93 games with Perth, Townsville & Dandenong
WNBL leading 3-Pt Shooter 2010/2011
(Career stats thanks to Deanna Black)
Posted on Thursday 9th May, 2019