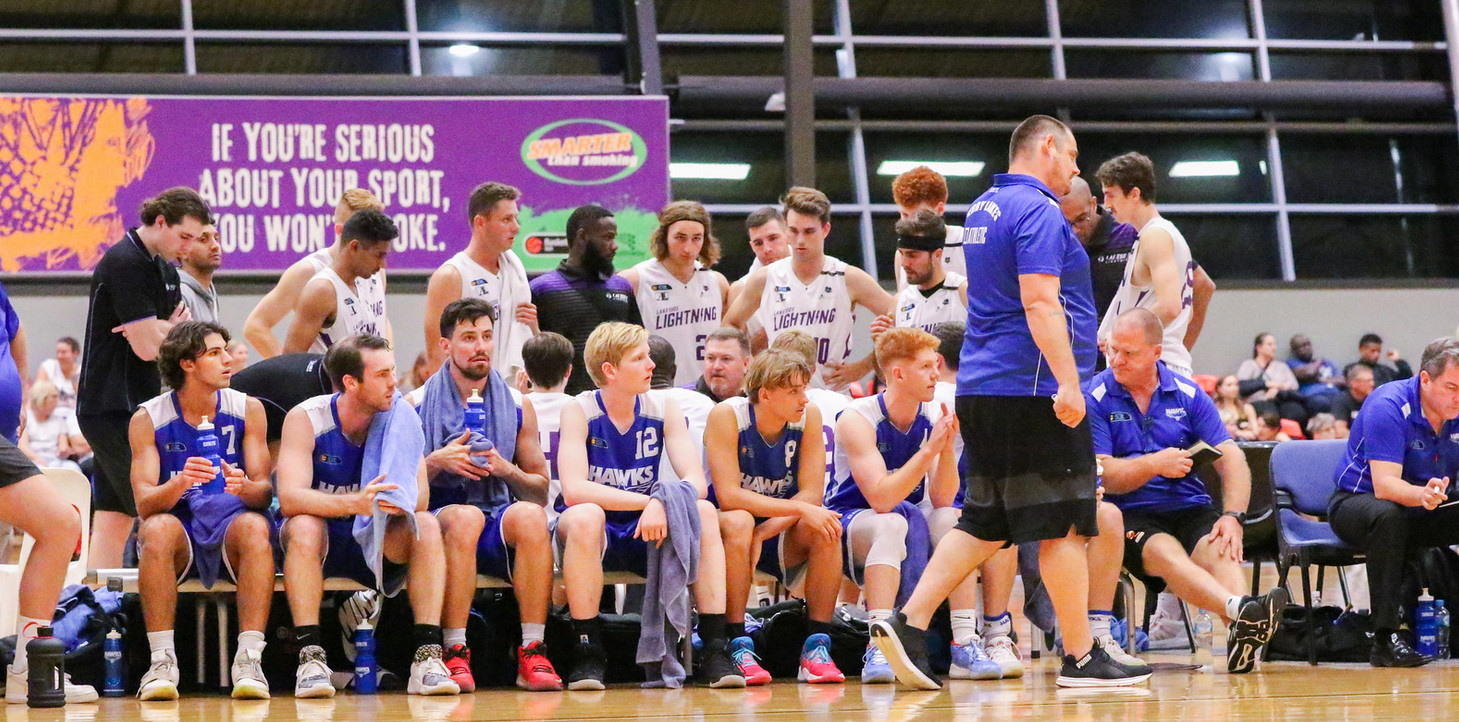 Coach Parsons thoughts on the West Coast Classic
After a false start to basketball in 2020 we are finally back and able to compete in the sport we love after what has been a life changing 4 months for all of us. I am extremely grateful that we can resume playing something our counterparts in the east are unable to currently do and we are able to resume so knowing how lucky we are to live to Western Australia and our strong border rules.
I would also like to recognise the work done at the Hawks to ensure a safe transition back on to the court and allow us to compete in the WABL and WCC competitions in 2020.
The West Coast Classic will this season take on a different meaning for the men's team, with the departure of our Americans due to Covid 19, the retirement of championship winners in Josh Garlepp, Dan Thomas, Travis Hayto and Jordan Hickert and the departure of Shawn Redhage who is electing to sit out the season with a knee injury, will see a new look line-up take the court during this tournament.
The WCC will allow us to experiment with Line Ups, Structures and Game plans as we look to establish some depth in what we feel is a great opportunity to get ready for the proposed introduction of NBL1 competition in 2021.
Leading us in 2020 will soon to be club record holder Ben Purser and Robbie Cassir as co captains and supported by Ryan Smith and young gun Mitch Clarke. The season promises to be a great launching pad for the development of Mitch as well as Cooper Hamilton and Bailey Cole who have both shown signs that they will be strong contributors for the Hawks for many years to come.
Enjoy the season for what it is, a chance to play again after we thought wouldn't be possible in 2020 and lets all enjoy our young brigade of Hawks as they look to establish themselves as NBL1 level talent.
Matt Parsons
Head Coach
The West Coast Classic
The West Coast Classic is a 10-week competition will include all 12 Women's SBL teams and all 14 Men's SBL teams, including regional clubs, the Geraldton Buccaneers, South West Slammers & Goldfields Giants. All teams will play each another once in a home and away fixture. The top 4 teams following the regular season will compete in Semi-Finals and Grand Finals between Friday 25 September and Sunday 27 September.
The Hawks open the season with a double header playing the Warwick Senators  tomorrow night July 24th (Women 6.30pm and Men 8.30pm) and the Goldfields Giants on Sunday July 26th (Women 10am scratch match and Men 12pm). Both fixtures are at Bendat Basketball Centre.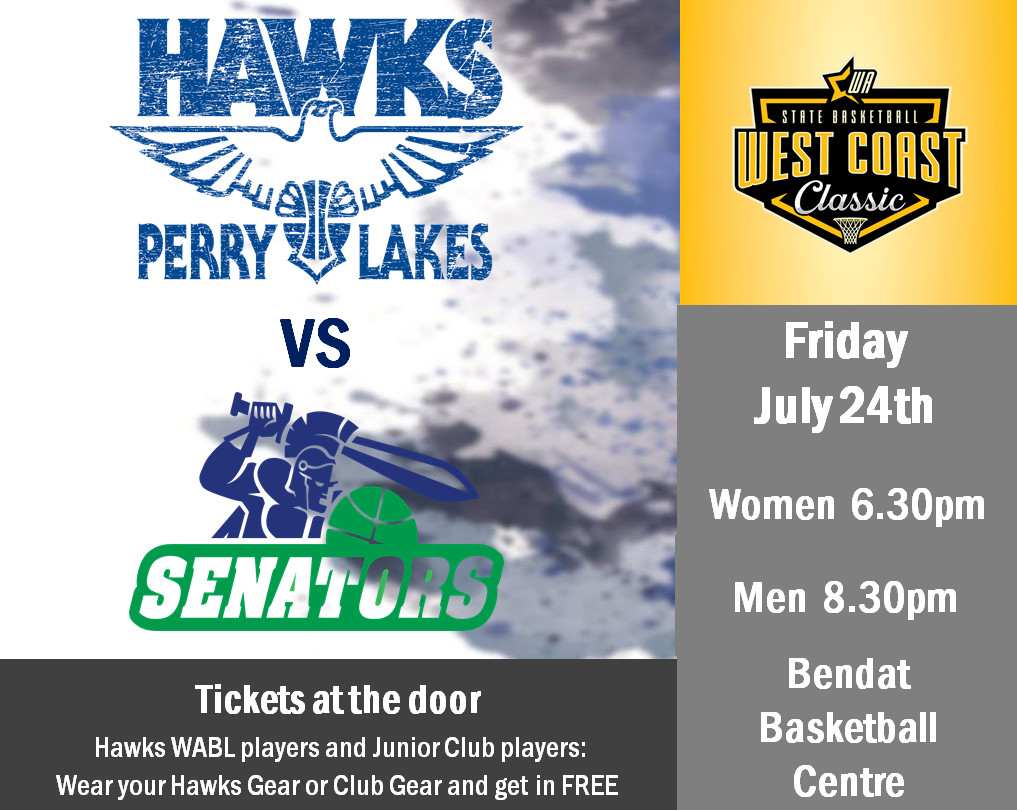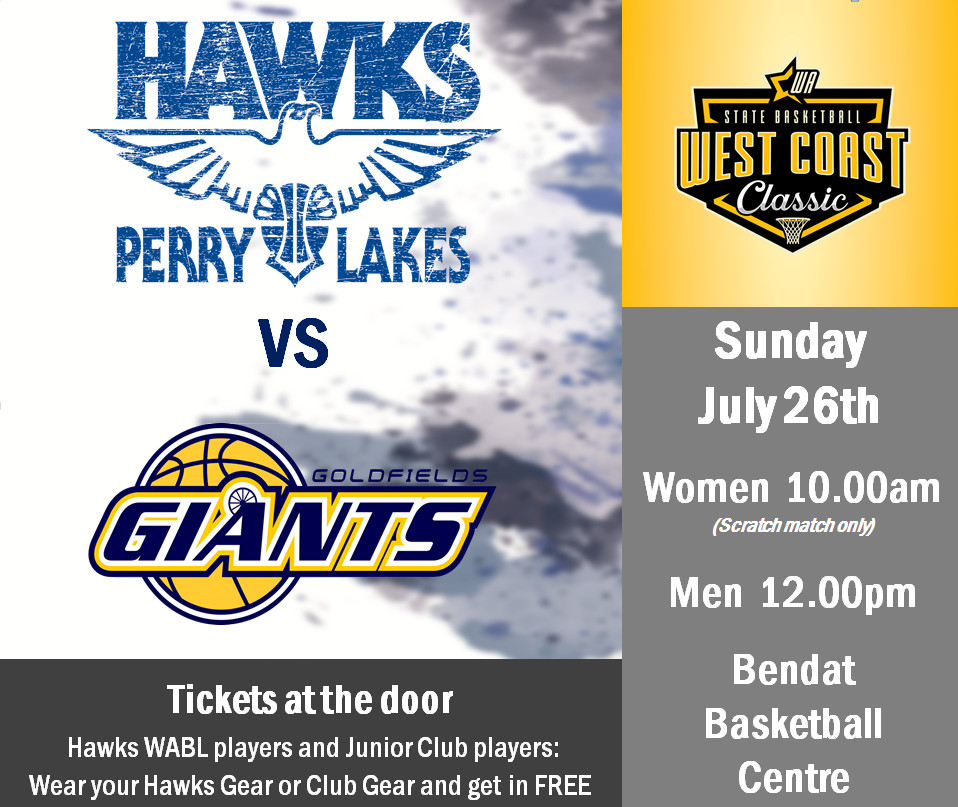 Posted on Wednesday 22nd July, 2020