Doccy discusses the West Coast Classic
After the longest preseason in State League history, we are extremely excited to finally be able to get back on the court and play basketball in 2020, something we were unsure was going to happen this year.The last 4 months have shone a light on the dedication of staff, players and volunteers who have demonstrated an unmatched commitment to basketball and our club. The Hawks family have come together to make difficult decisions, truly support each other as a family and prepare as a team in the midst of a global pandemic.
I truly am grateful to our Hawks family especially Jenny and Karl, for their support of the SBL programs and am extremely proud of our players for their resilience and resolve through such challenging times.
Our leadership group of Anni, Nat and Nikita, have been fortunate enough to work collaboratively with leading Sports Psychologist Jodii Maguire over the last few months and have really risen to the challenge of leading the group. Online Zoom fitness sessions, quiz nights and social events kept the girls together through some of the harder times. I look forward to seeing them use this season to continue to build upon the skills learnt and applying their key learning.
With the start of the West Coast Classic tonight, it feels like a long time coming and everyone can't wait to get out there and have fun playing the game we love.We see it as a great opportunity for our team to not only play, but continue to build upon our Hawks brand of basketball. Players will get an accelerated learning curve and the exciting young local talent coming through will have a wonderful chance to play and contribute at the elite level. There is going to be a lot of opportunity for our local talent and that is very exciting.
Whilst the season is a short one, it is a great chance to grow as a club and embrace the learning aspect, but we also expect to be competitive and continue to grow as a team. We are excited and ready for the challenge.We look forward to reconnecting with the WA basketball community and in particular our Hawks family. We are very grateful that we get this opportunity to play and are definitely going to make the most of it.
Hope to see you all there, getting behind the teams this weekend! Go Hawks!!#HawksAs1
Deanna Black
Head Coach
The West Coast Classic
The West Coast Classic is a 10-week competition will include all 12 Women's SBL teams and all 14 Men's SBL teams, including regional clubs, the Geraldton Buccaneers, South West Slammers & Goldfields Giants. All teams will play each another once in a home and away fixture. The top 4 teams following the regular season will compete in Semi-Finals and Grand Finals between Friday 25 September and Sunday 27 September.
The Hawks open the season with a double header playing the Warwick Senators  tonight July 24th (Women 6.30pm and Men 8.30pm) and the Goldfields Giants on Sunday July 26th (Women 10am scratch match and Men 12pm). Both fixtures are at Bendat Basketball Centre.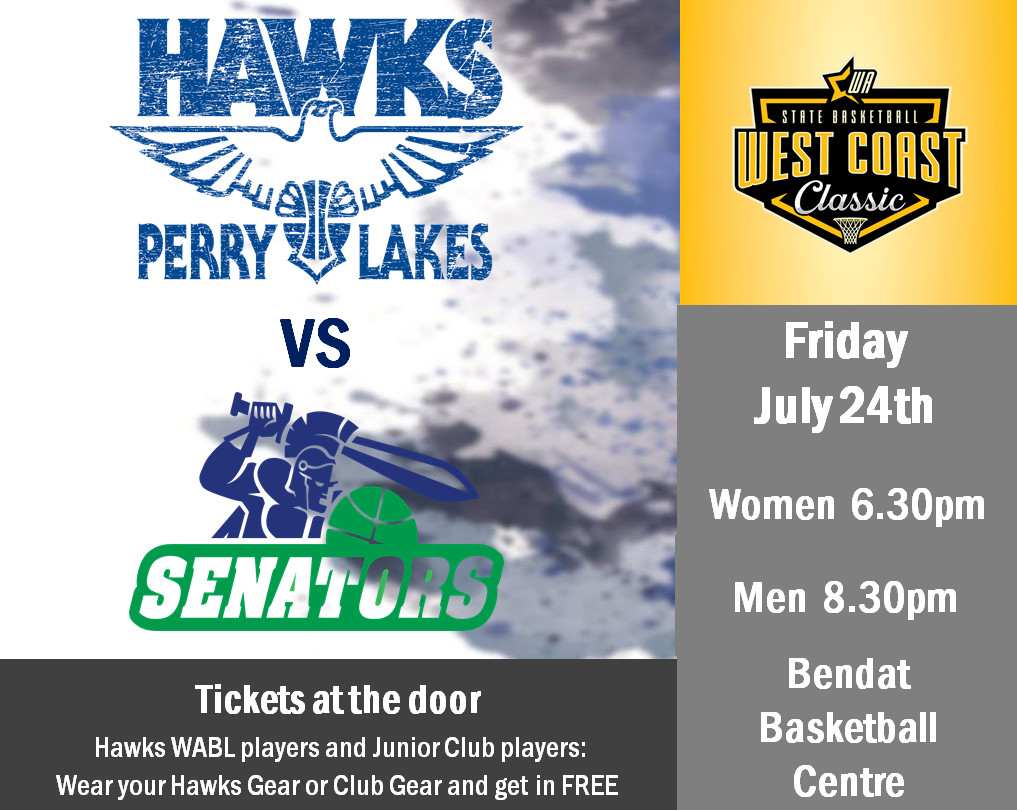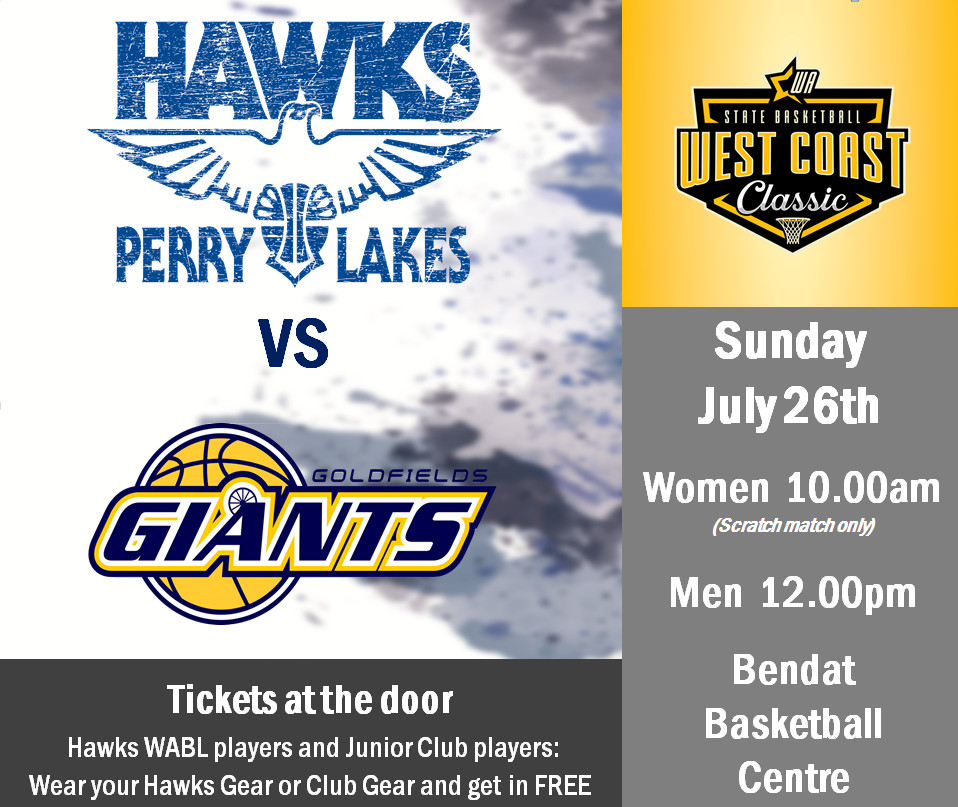 Posted on Friday 24th July, 2020