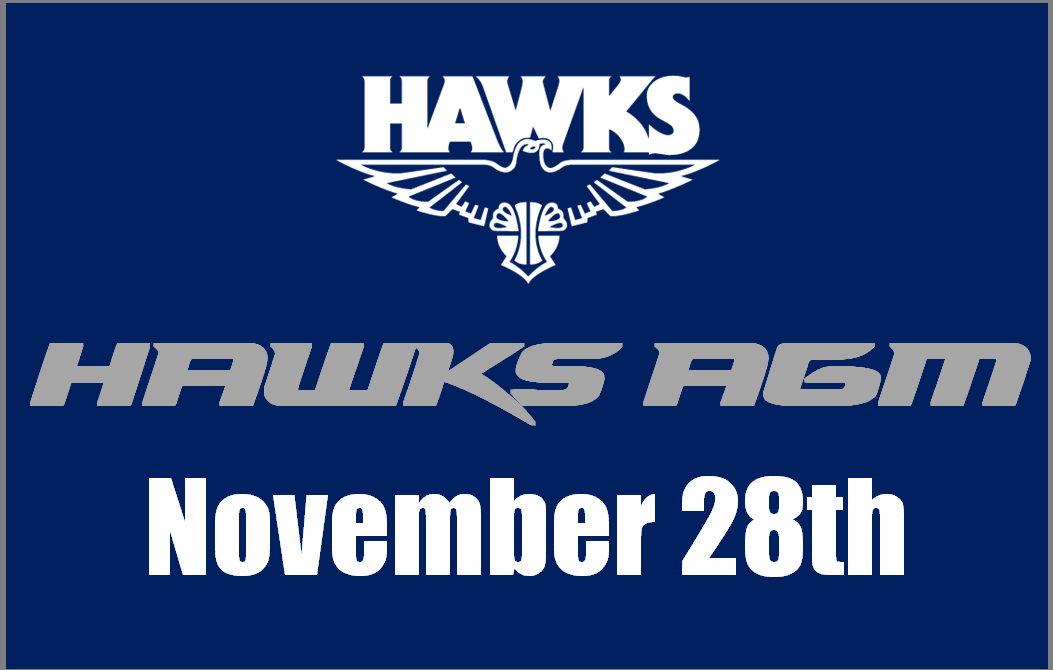 HAWKS AGM Nov 28th
ANNUAL GENERAL MEETING
The 2018 Annual General Meeting of the Perry Lakes Hawks Basketball Association has been scheduled for Wednesday November 28th upstairs in the BWA boardroom, Bendat Basketball Centre, 201 Underwood Avenue, Floreat ,  commencing at 7.00pm.
The following documents are provided to the membership, in accordance with the obligations set out in our Club's Constitution.
Notice of AGM
Annual General Meeting 2018
Appointment of Proxy
Perry Lakes Hawks Basketball Association Proxy
Board Nomination
Perry Lakes Basketball Association Board Nomination Form
Application for Membership
Application for Membership PLBA
Important Information
It should be noted – a person may only be eligible to nominate for a position on the Board if they satisfy section 4.1 of our Constitution:
4.1 Election.
A person will only be eligible to be elected as a Director if that person:-
(a)           is a natural person who resides in Western Australia
(b)           is over the age of eighteen (18) years;
(c)          is a voting Member of the PLBA;
(d)            (i)      has completed a Nomination form substantially in accordance with the form as determined by the Board from time to time and set out in the By-Laws;
(ii)     had the Nomination proposed and the proposer sign the Nomination form;
(iii)     returned  the form  to PLBA  no later than 7 days before the Annual General Meeting; or has  been proposed  and nominated  from  the floor  of  the  Annual  General Meeting
Posted on Sunday 4th November, 2018