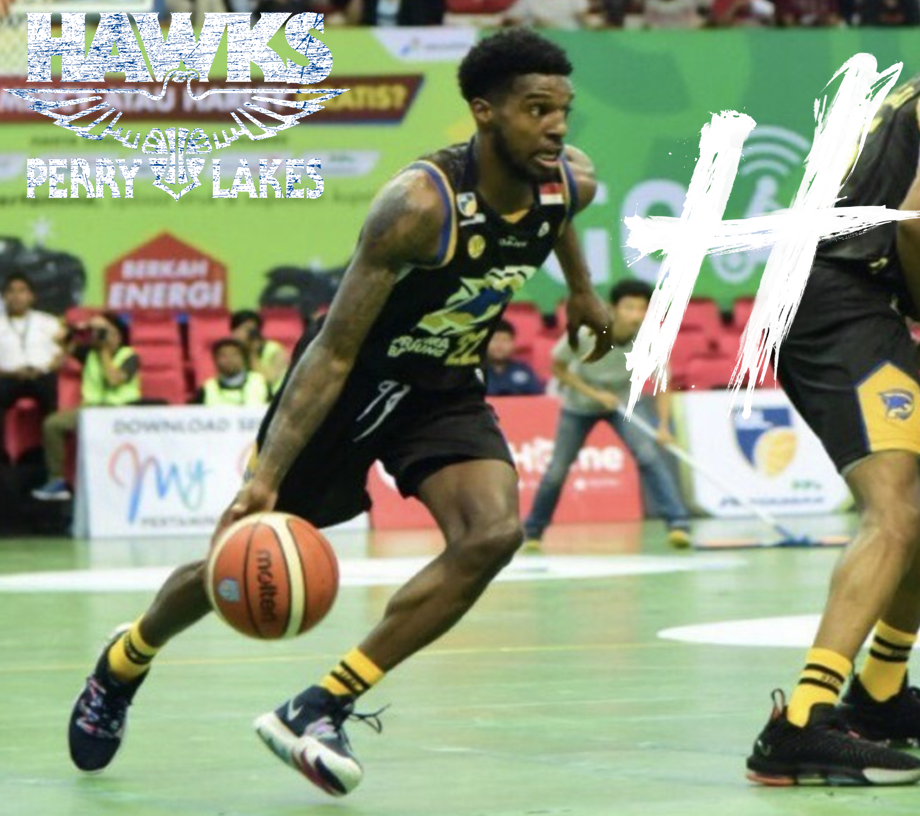 Hawks MSBL sign combo guard Brachon Griffin
The ID Athletic Perry Lakes Hawks MSBL team has finalised their off season recruiting for Season 2020 with the addition of Combo Guard Brachon Griffin.
Griffin who hails from Fayetteville in the basketball heartland of North Carolina has played professionally in Italy, Ecuador, Indonesia, and Egypt, now adds chapter to his already well travelled career by joining the most winningest club in the league history.
"I'm extremely excited to have signed to the Perry Lakes Hawks Club. I can't wait to arrive and put in the time and work with the team to have a successful season this year" Griffin added.
Griffin, who went to Division Two School Elizabeth City State stated: "Looking up somethings about Perth, I am definitely happy this will be my home for the next six months. I love the beach and the peace of mind it brings, so that's something I'm happy to have at my doorstep".
Coach Parsons is confident that Griffin will fit seamlessly with the Squad that's been put together for the 2020 season, "Brachon is a high character guy, with a lot of energy and a high motor. He is gritty and plays every possession with purpose". When asked what the 6'1 Speedster will bring to the court "You can expect to see a lot of grit and grind, effort and willpower and a willingness to do whatever it takes to win. " I play with a lot of heart and I'm looking forward to learning from my teammates and staff day in and day out so that we can grow together as a team and get better day by day"
To catch Brachon and the rest of our MSBL team in season 2020, grab your season membership today.
Posted on Thursday 13th February, 2020