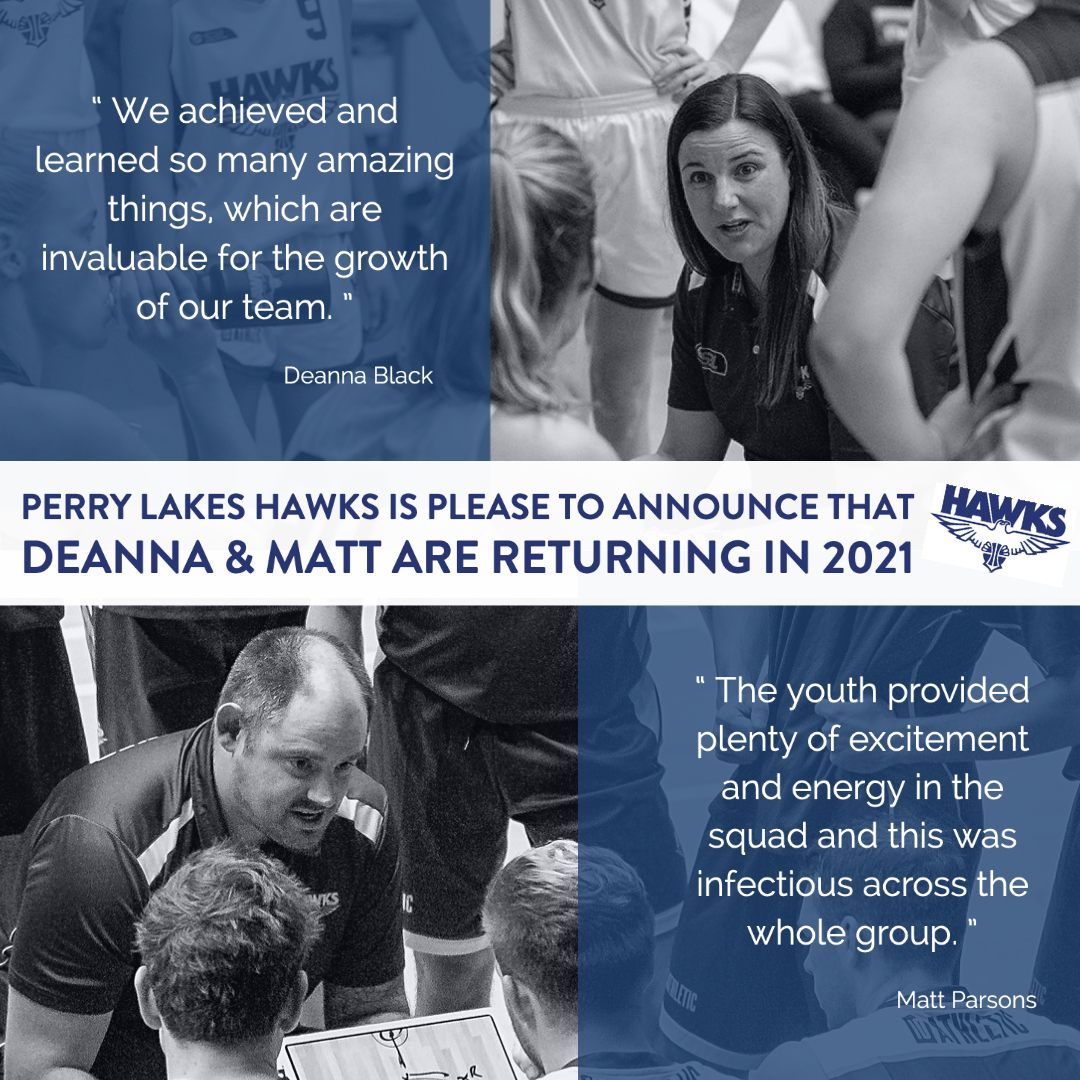 Hawks re-appoint SBL Coaches
Perry Lakes Hawks announce the re-appointment of  Deanna Black and Matt Parsons as coaches for the 2021 SBL season.
Both coaches will head into their 5th season at the Hawks.
In an unprecedented year and modified season of State League Basketball in the West Coast Classic, both coaches coached their teams to the final weekend of the competition and
although did not take out the championship, managed to introduce our young Hawks players into the SBL program and expose them to the next level of basketball.
We look forward to 2021 and exciting times ahead

Posted on Friday 16th October, 2020