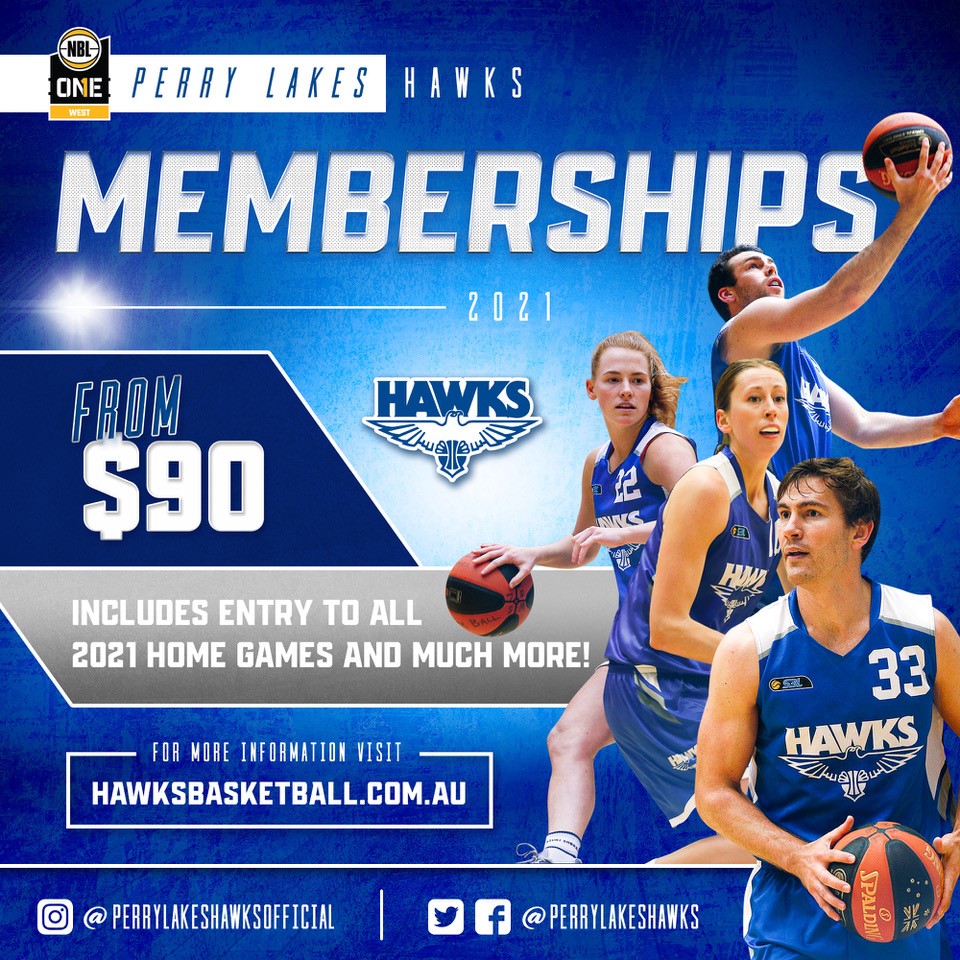 NBL1 West Hawks Season Membership
Get on board with this exciting and innovative new National League, NBL1  and support your Hawks in 2021 as part of the NBL West conference.
Men's NBL1 West teams will play 22 games while the women will play 18 games across 18 weeks. The top eight teams will make the NBL1 West conference finals, with a three-week conference finals format consisting of single elimination games.
The women's conference Grand final will be played on September 3 and the men's conference Grand final will be played on September 4. Both games will be played at the Bendat Basketball Centre.
Hawks Season Membership
This year we have 3 season membership packages on offer. Season Memberships start at $90
To view the full packages and join online click here: Hawks 2021 Season Memberships
About NBL1
The 2021 NBL1 season will tip off with a blockbuster opening fortnight starting on Saturday April 10 with over 50 games to be played across NBL1 Central, West and South.
NBL1 will stage feature rounds across the season including Pink Round across Mother's Day Weekend on 7-9 May, Indigenous Round during NAIDOC Week on 9-11 July and Mental Health Round on 18-20 June. More information about these rounds will be announced soon.
Each conference will complete its regular season and conference finals by September 5, with the men's and women's champions to then compete in the inaugural NBL1 Finals Series in Melbourne from September 10-12.
In a win for fans, all NBL1 games will be live streamed this season allowing fans across the country to watch the next generation of basketball stars hit the court. More than 1,150 matches will be played under the NBL1 banner in 2021.
Hawks NB1 West Fixture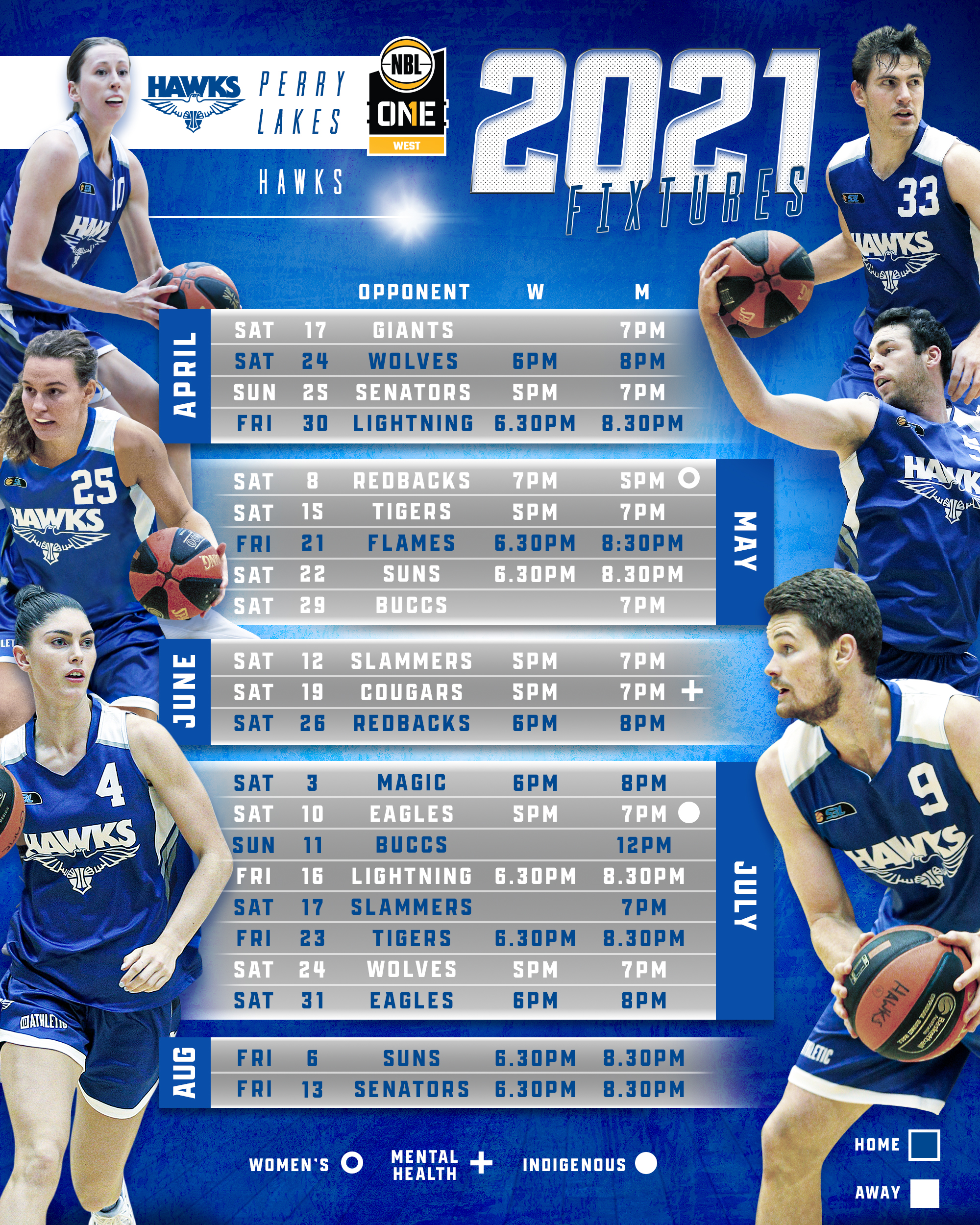 #PRIDE #PASSION #PERSERVERANCE # RESPECT #LEADERSHIP
Posted on Tuesday 9th March, 2021