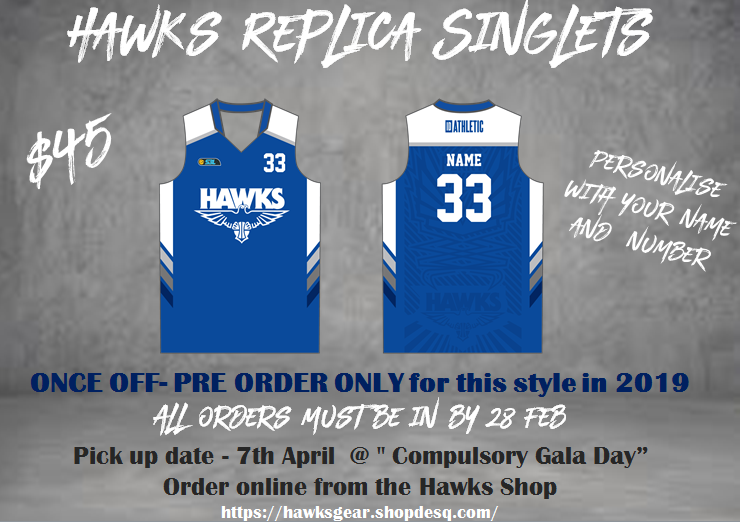 Pre-Order Your Hawks Replica Singlets
Hawks 2019 Replica Singlets are now on sale for $45.00
Orders are due by February 28th.
Pick up is at the compulsory Gala Day on April 7th.
Please note: Numbers to a maximum of 2 digits. It is suggested names be your nickname or surname.
You can even put the name and number of your favourite SBL player!
The longer the name the smaller the letters.
LIMITED STOCK- ONCE OFF ORDER FOR 2019
Visit the Hawks Gear Shop Now: https://hawksgear.shopdesq.com/hawks-gear
Posted on Monday 11th February, 2019