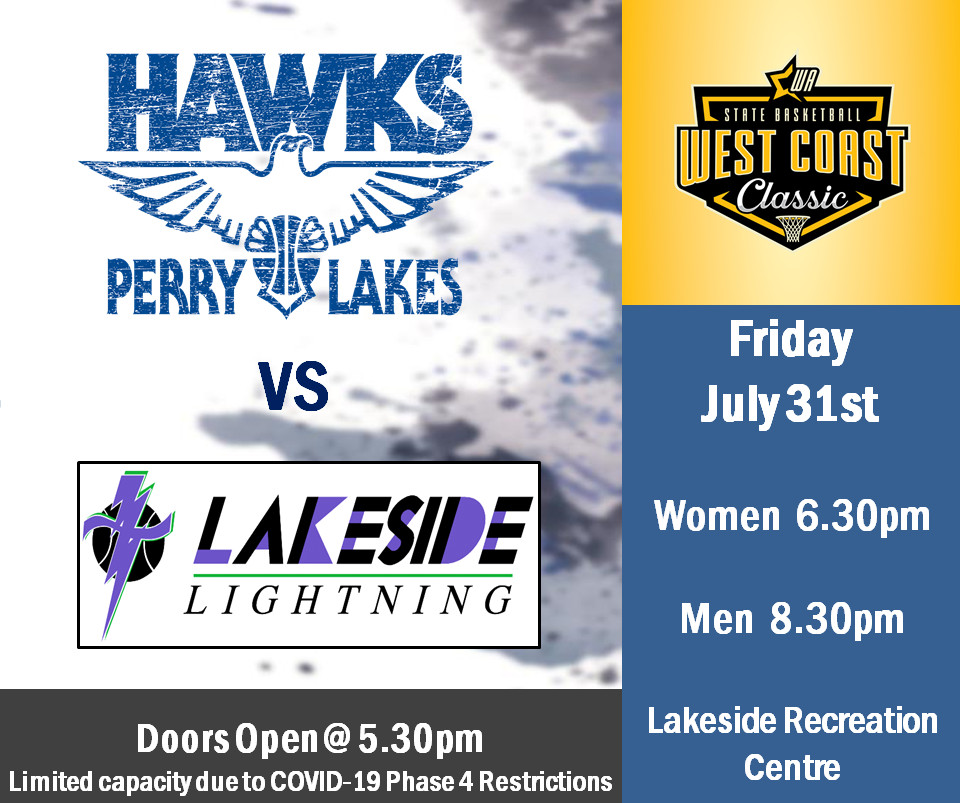 West Coast Classic – Week 2 Double Header
The Hawks head into week 2 of the West Coast Classic with another double header.
Week 1 of the WCC saw the Hawks face off against the Warwick Senators on Friday night at Bendat followed by the Goldfields Giants on Sunday.
The Lady Hawks split their games on the weekend with a 5 point loss to the Warwick Senators 77 to 82 and a thrilling 1 point victory in their scratch match against the Goldfields Giants.
The Men won both games over the weekend with a 85 to 83 win over the Warwick Senators and a 71 to 65 win over the Goldfields Giants.
Week 2 will see the Hawks take on Lakeside Lightening in their first away fixture for the season at Lakeside Recreation Centre on Friday night and return to Bendat on Saturday night to take on the Perth Redbacks.
Game 1:    Friday July 31st             Lakeside Recreation Centre          Women: 6.30pm   Men: 8.30pm  (please note limited capacity due to COVD-19 Phase 4 restrictions)
Game 2:   Saturday August 1st      Bendat Basketball Centre               Women: 6pm   Men: 8pm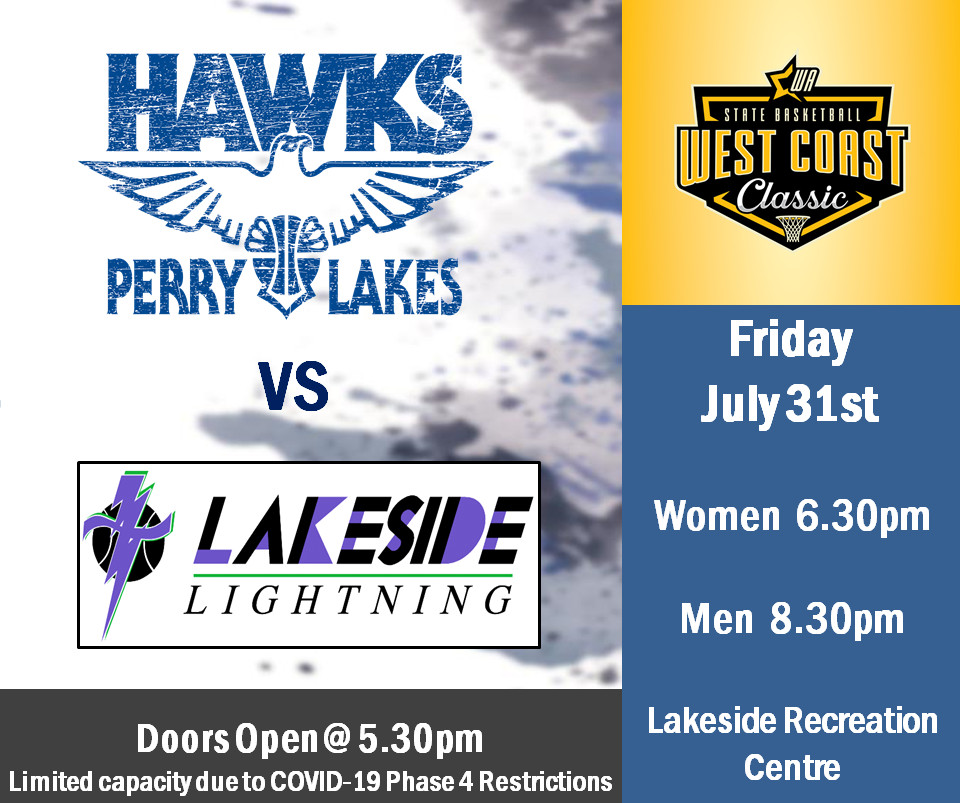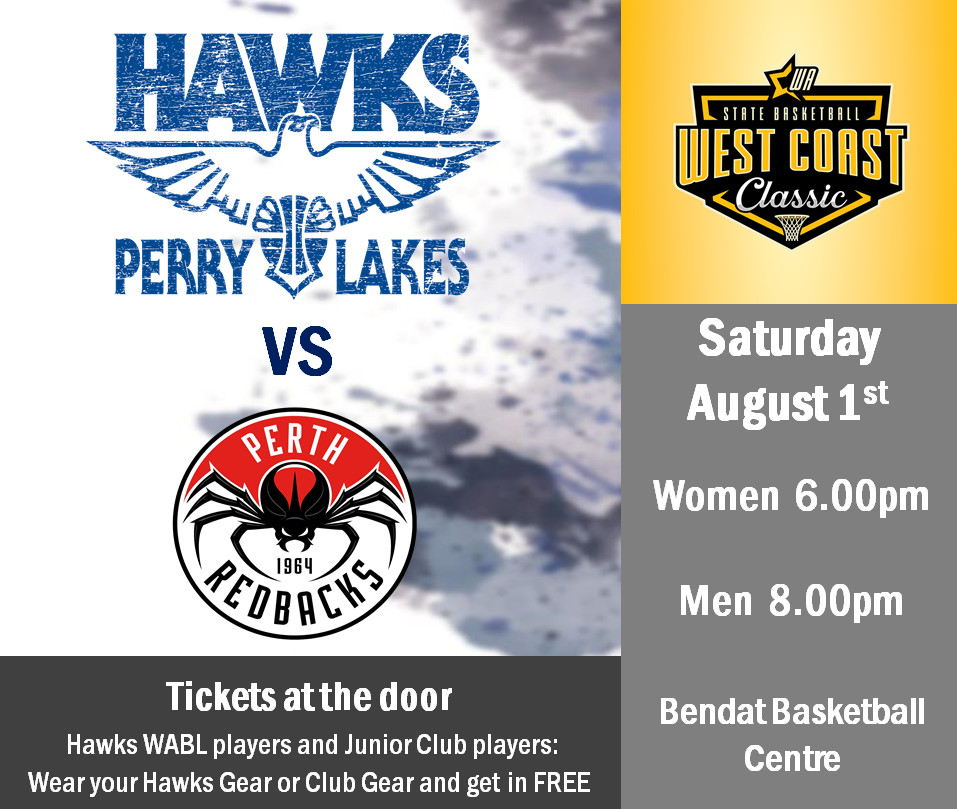 Posted on Monday 27th July, 2020