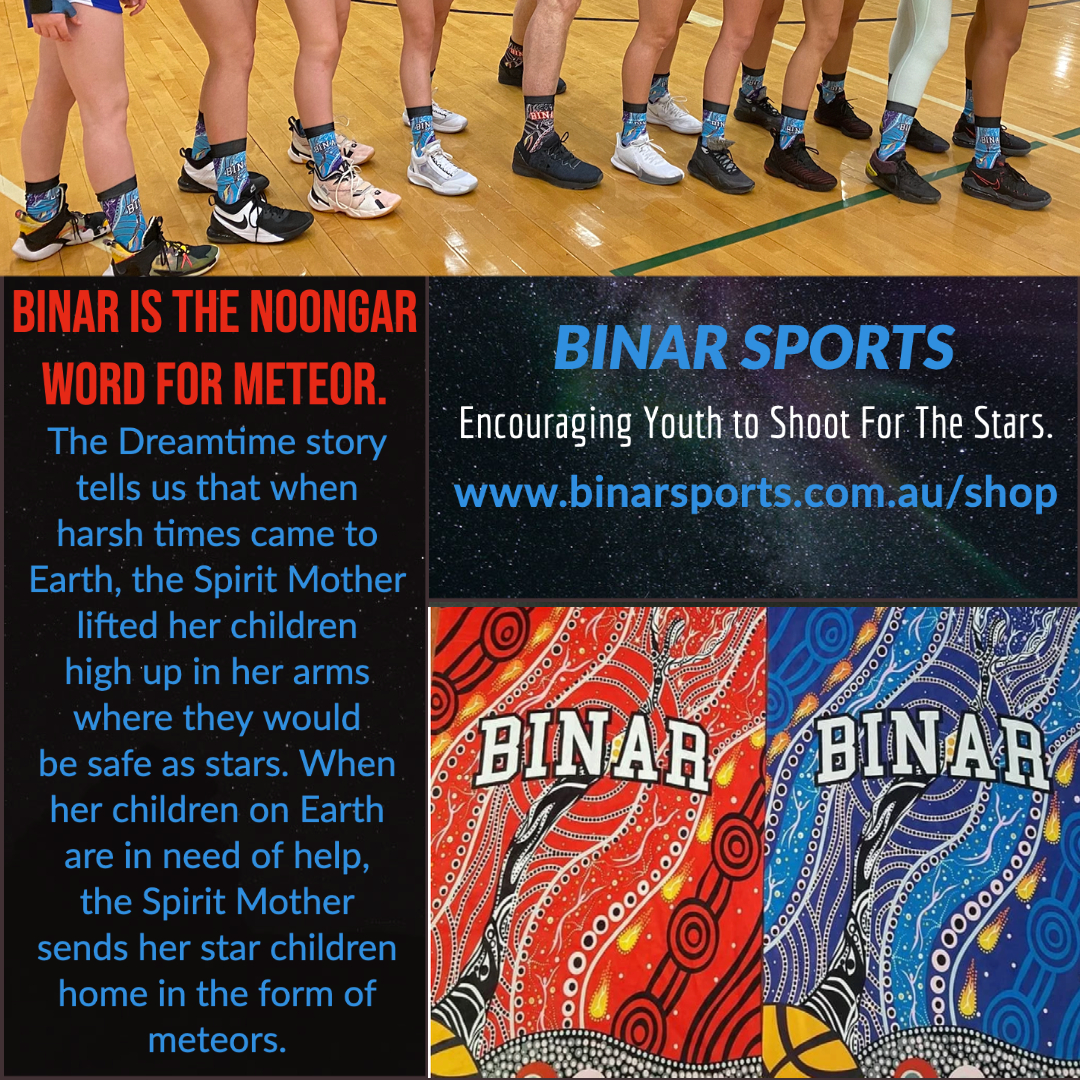 Hawks Help Spread the Word "BINAR"
Binar Sports have been active in the basketball community since 2011 when founder Adam Desmond started providing programs for young indigenous athletes. The organisation has grown year on year and now Binar sports not only provides basketball programs, but educational assistance programs and cultural awareness workshops to help with both the awareness and understanding of indigenous culture.
Binar Sports have recently launched their own website and web shop and Perry Lakes Hawks thought that this was a great opportunity for us to help spread the word.
Director of Coaching, Peter Barrow, said:  "I  met Adam in 2015 when Binar first entered teams in State Champs.  I had the opportunity to sit down with Adam at the time and learn more about what he was doing and the motivation behind it.  I've followed Binar's growth ever since and chat with Adam whenever I can.  When Adam said they were launching the web shop, I thought this was a great opportunity for us to help him.  So, we bought some of their socks and have fitted my WABL team out in them.  The girls love how comfortable they are!
Binar has a range of other merchandise available from their web shop including beanies, towels, hoodies, – and socks!
https://www.binarsports.com.au/shop
Posted on Monday 5th October, 2020