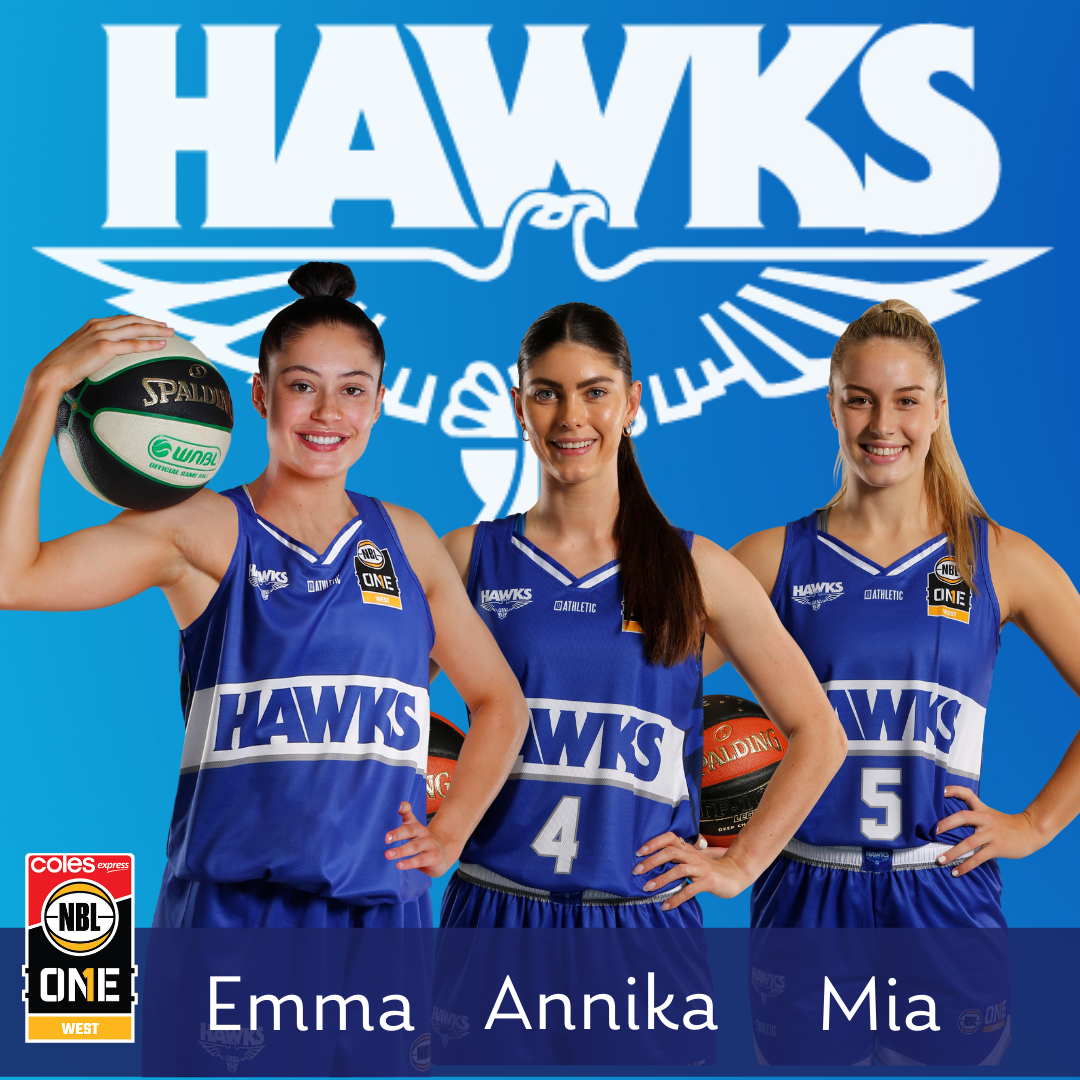 Hawks NBL1 Women Signings for 2022
During the week the Hawks were very pleased to announce the signing of three players to our Women's NBL1 West team for 2022.
Mia Satie and Annika Renkema were "back in blue for 2022" and Emma Clarke re-joined the Hawks from Lakeside and is "new to blue in 2022″.
All 3 players will play a big part under newly appointed coach Craig Mansfield.
" The signing of Emma and Mia provides our team with a platform to grow a high tempo and exciting brand of basketball. Emma is a serious basketball player who is capable of a long career, we will be striving at Hawks to provide an environment for her and all players like her to achieve their goals. I am very excited to have Mia returning for our 2022 season, I know everyone at Hawks loves having her as part of the club.  Her ability to pressure the rim with and without the ball is a unique ability and a skill that is so important for a successful basketball team " coach Mansfield said of the signings.
"I am so happy to have Annika signed and returning for 2022, she has been a leader of the Hawk's NBL1 women's team for many years and is committed to our club. She is an elite athlete that can significantly influence a game on the defensive end of the court and will suit the high tempo style that we aspire to play. In the small amount of work we have done so far her work ethic and intensity has been clearly demonstrated and I'm very excited for what she brings to the team dynamic as we grow our program for sustained success."
NBL1 West kicks off on April 8th 2022 and you can keep update on all the news leading up to the season by following us on Instagram, Twitter and Facebook and check out our website.
#NBL1 West 2022.
Posted on Saturday 11th December, 2021