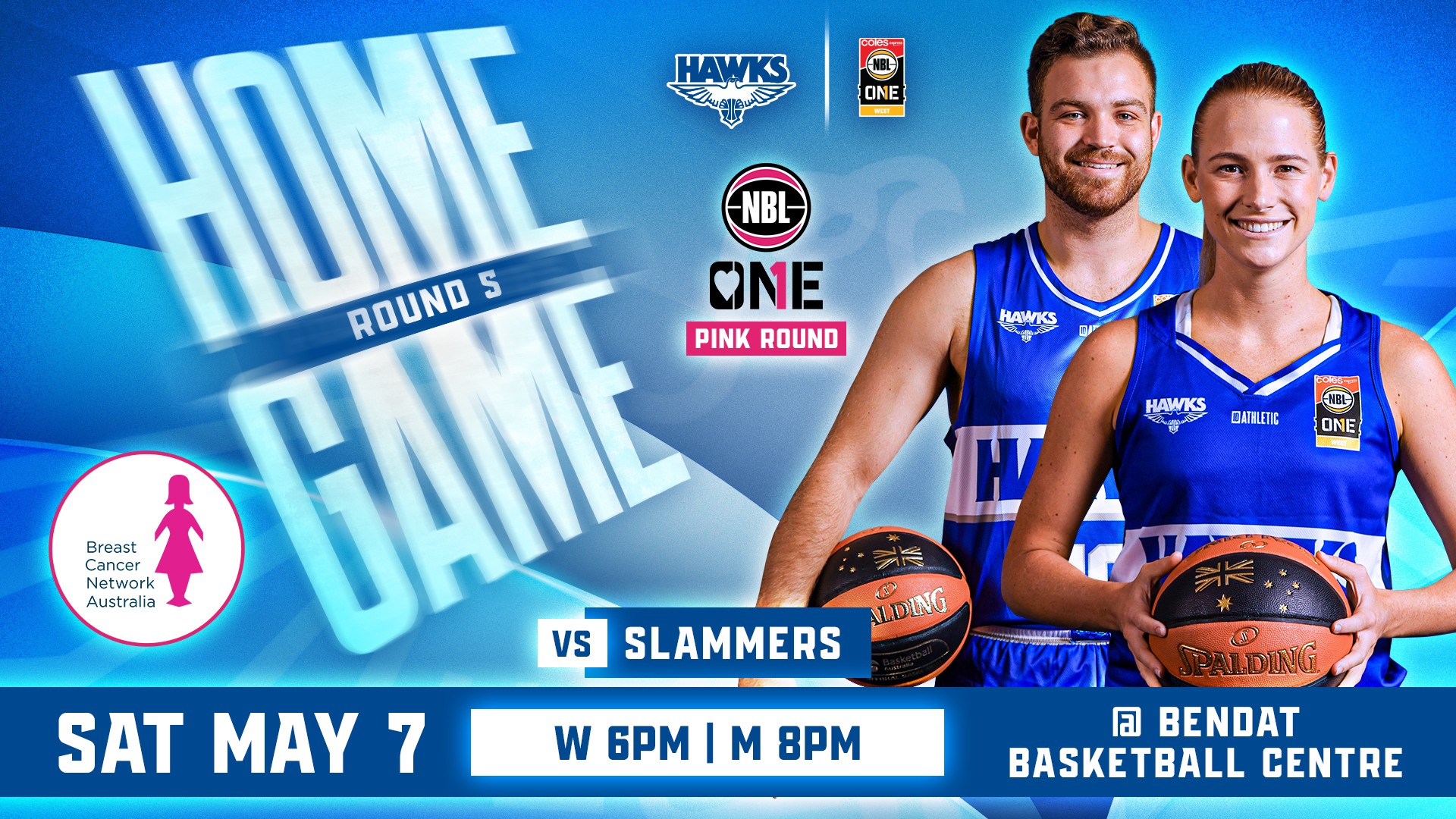 NBL1 West Pink Round Saturday May 7th vs Slammers @ BBC
This Saturday Night is the Pink Round in NBL1 West supporting BCNA and it is going to be a cracker!

Our players will be wearing pink socks to show their support for BCNA and during the week we will be selling socks and shoelaces to fund raise for this outstanding cause. There are limited supply of Pink socks for $15 and Pink shoelaces for $5 . Get them online in our Hawks shop https://hawksgear.hawksbasketball.com.au/
We are delighted to have partnered with Perth's top Hair Salon's Maurice Meade to not only raise funds for BCNA but to give some of the mum's in the crowd a chance to win some fantastic vouchers leading in to Mother's Day thanks to Maurice Meade and their 'Be Your Best Self' Campaign. Check out the packages here: https://www.mauricemeade.com.au/be-your-best-self/
Everyone who donates a gold coin on Saturday Night and at our home WABL fixture on Sunday May 8th will go into the draw to win a $395 voucher or 2 x $100 consolation vouchers, winners will be announced via social media on Monday.
We also be giving away 2 x $100 vouchers tonight on court during each half-time at our NBL1 West games vs the Slammers on Saturday night!
There will also be a presentation to Co-Captain Ben Purser for his 350th game.
Make sure you wear something pink to the game.
How to get behind the Hawks and support BCNA…
Buy your socks and shoelaces online
Make a gold coin donation to BCNA for your chance to win vouchers to WA's top Hair Salon Maurice Meade
Get to the Hawks vs Slammers game this Saturday night May 7th at Bendat:  Women 6pm   Men 8pm
Please note: Pink socks and shoelace stock is due in on Thursday 4th April BUT please be aware it is out of our control if delayed.
REMEMBER why you are purchasing merchandise, to support. BREAST CANCER NETWORK AUSTRALIA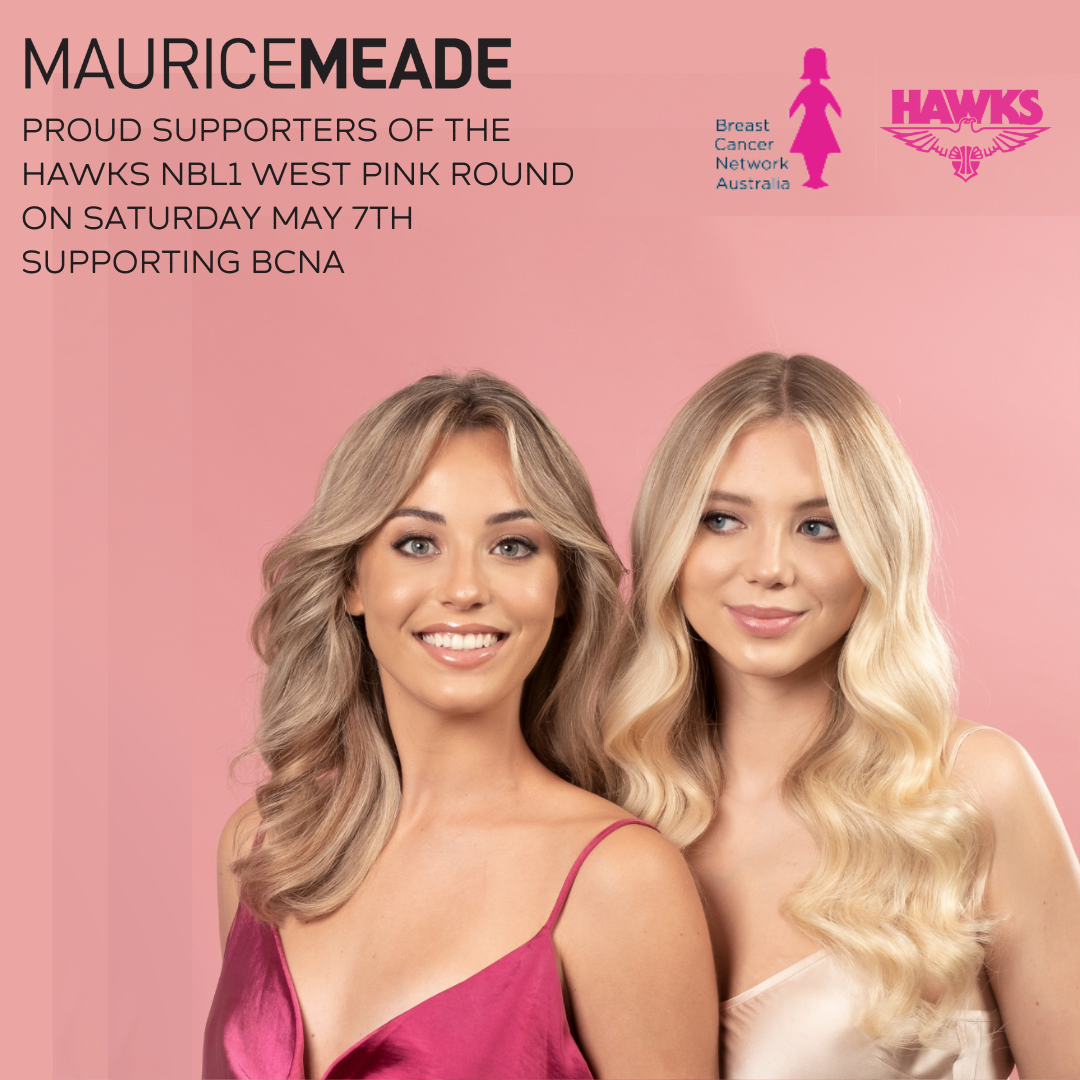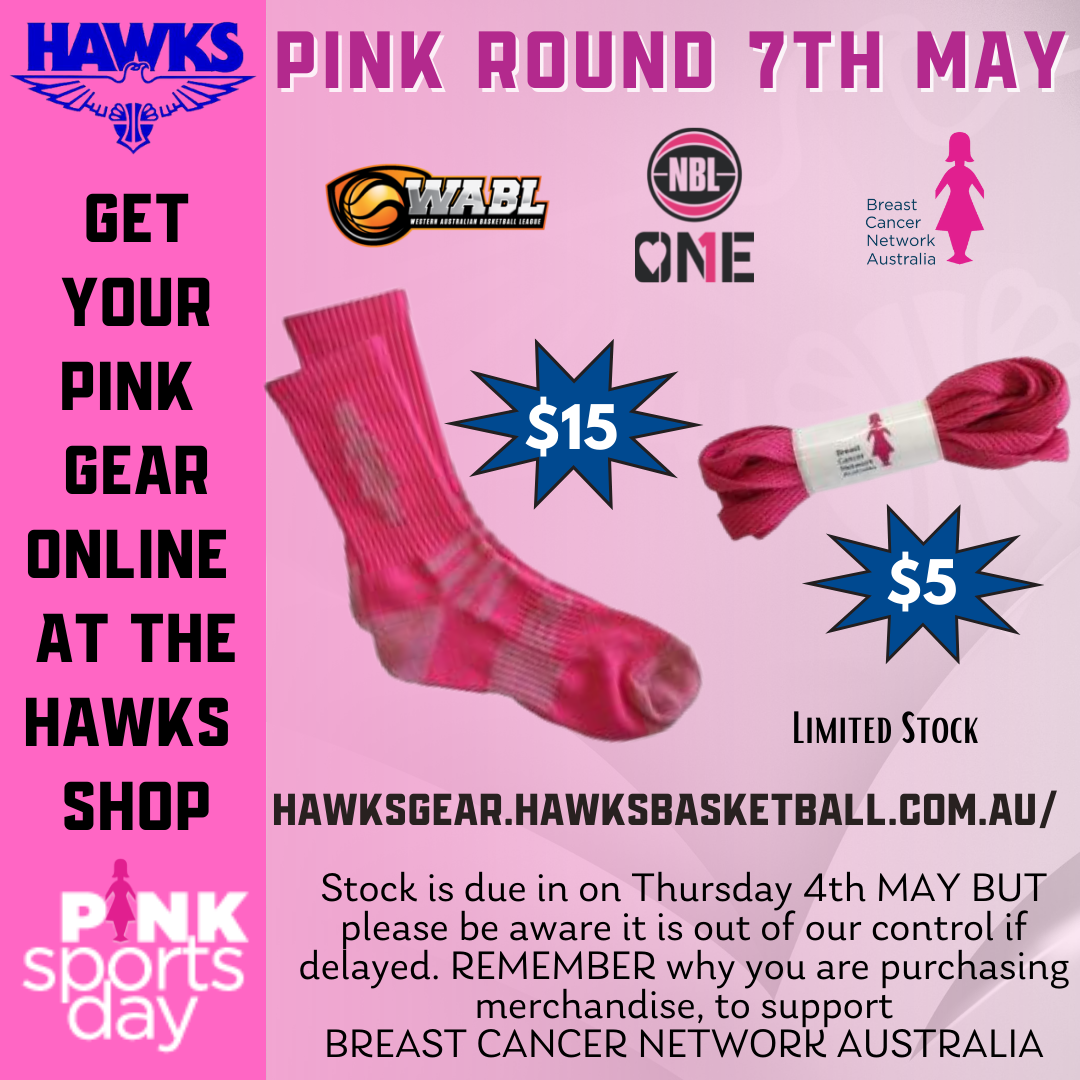 Posted on Sunday 1st May, 2022