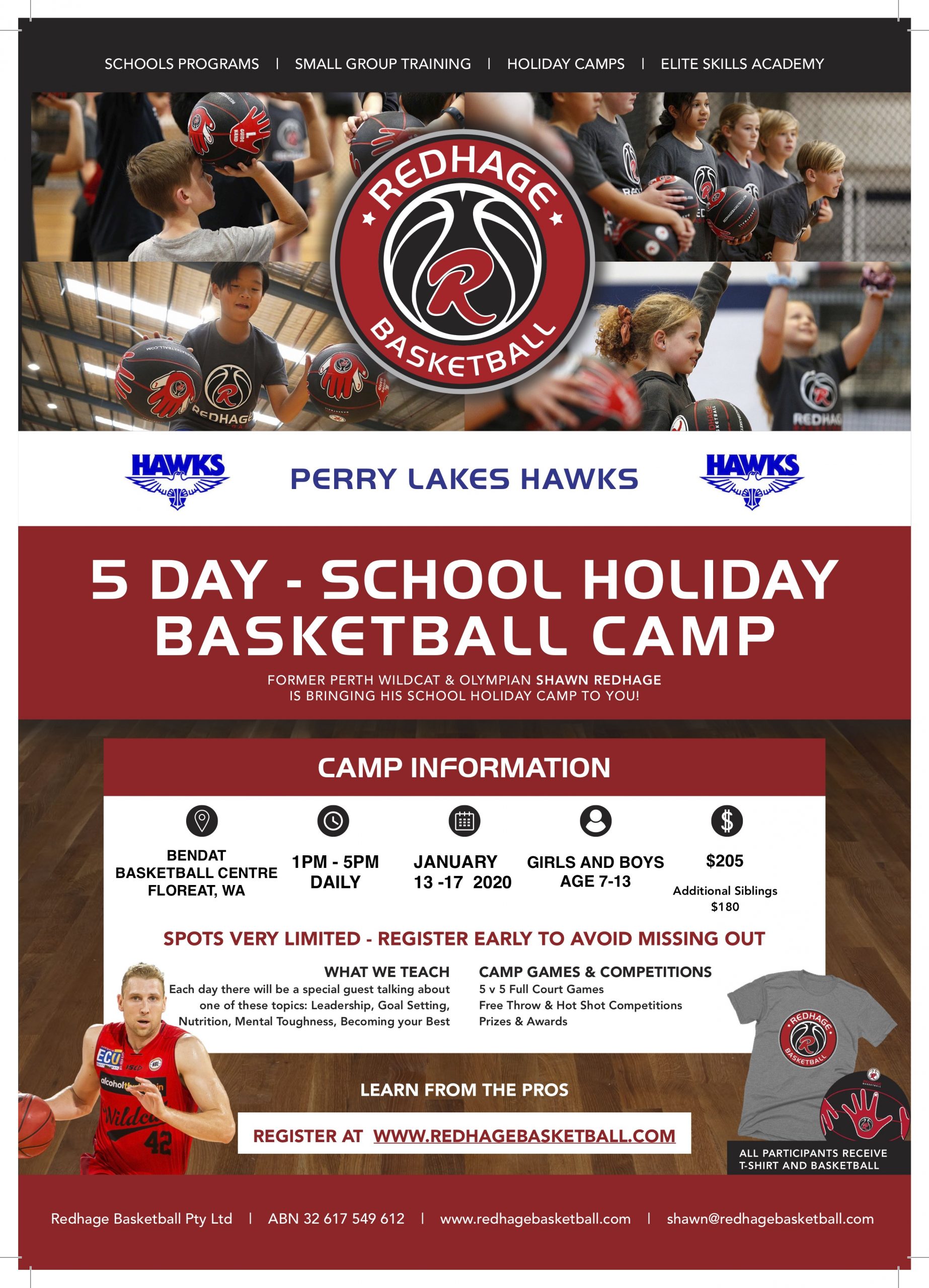 Redhage-Hawks January Holiday Camp
Hawks have teamed up with Redhage Basketball to conduct our Camps during the School holidays in 2020.
Registrations are now open for the January camp to be run at the Bendat Basketball Centre from January 13th through to January 17th.
The camp times are 1pm-5pm  daily and for ages 7-13 years – Further details in the flyer.
Posted on Monday 16th December, 2019