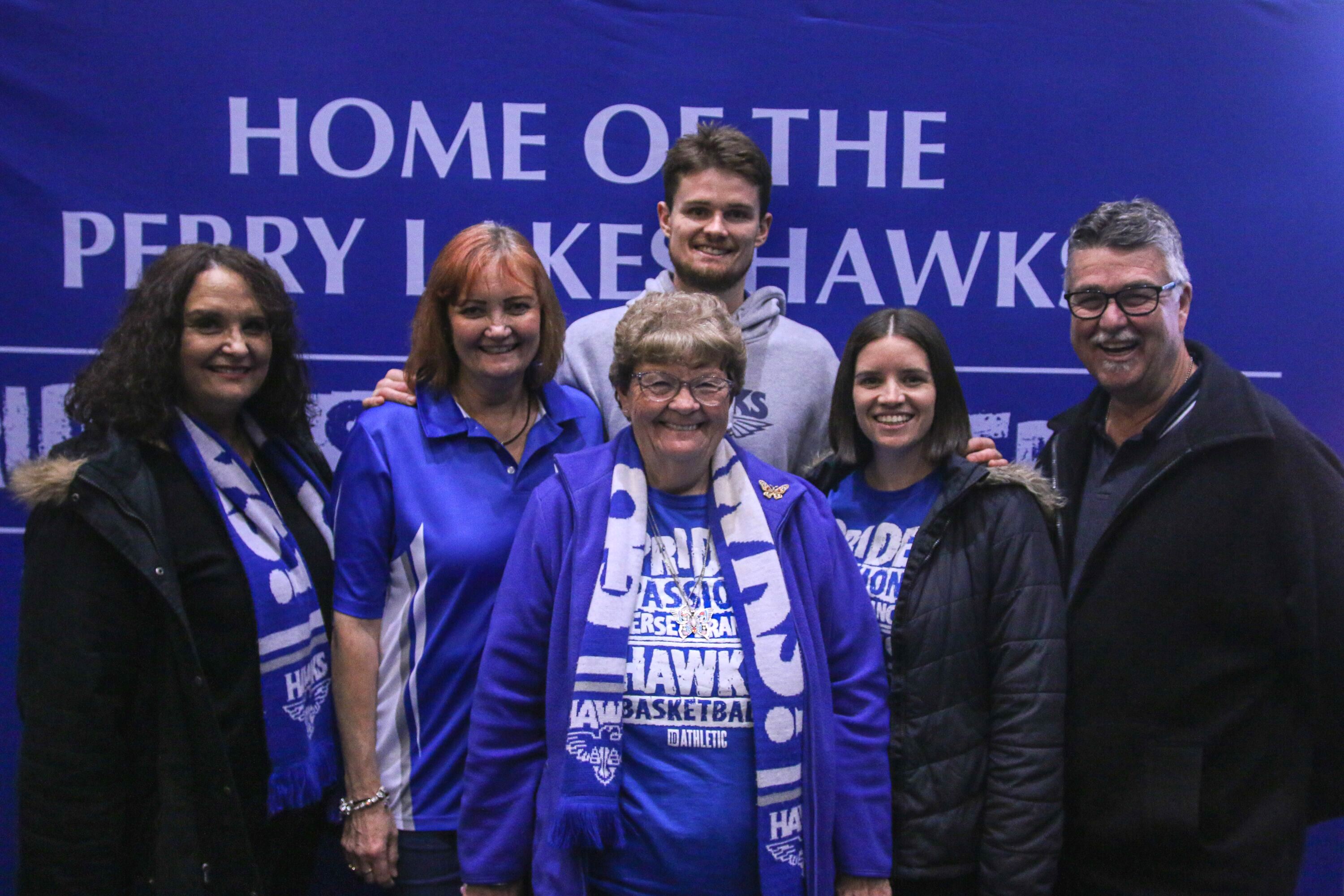 Smither's Secret Weapon
Ryan Smith is a club favourite down at the Hawks. He is much loved by his team mates, has a permanent smile on his face and is one of life's true gentleman. 'Smithers' as he is affectionately known, is a great role model for juniors and one of the most coachable players you will find in the SBL. Ryan takes inspiration from people who don't shy away from a challenge and who can handle the pressure when stakes are high.
Ryan started playing basketball at age 10 for his primary school team and once he entered high school, he began playing for the Southwest Slammers. He represented WA Country from 2007-2009 before moving to Perth at the end of 2010 to attend University and play for Swan Districts Football Club. He played football for 4 years until switching to play basketball for Perry Lakes Hawks. In 2015 the athletic shooting guard turned up to Hawks SBL trials and his athleticism quickly caught the eye of Hawks coaches and he was contracted and has played for the Hawks ever since.
Ryan was part of the 2018 MSBL Championship winning team and this year has had a stellar season which saw him selected as 2019 SBL All-Star. Smithers is known for being a deadly shooter from beyond the arc winning the 2016 SBL three-point competition and 2018 SBL highest % three- point shooting award.
Anyone who comes to a Hawks game will know that he has his own special cheer crew at every game and in part of that crew could be the hidden secret to Ryan's and the Hawks success.
Ryan's mum Pam, Dad Brett, Aunty Sue, Nanna Maureen and partner Lori are always in the stand's supporting Ryan and the Hawks. What makes this support crew so special is that Ryan's mum and dad live in Bunbury and travel to each game. Ryan's family have always been extremely supportive and involved in any avenue of life he has decided to pursue. They have always been his number 1 fans.
Basketball has allowed Ryan's family to be together more often because they live out of the city. After every game Ryan will leave the rooms as soon as the coach debrief is over. It is a very common sight to see a barefoot Smithers, still in his game uniform out in the foyer with his family so they can travel back to Bunbury.
But is the Hawks and Ryan's success all based on hard work and coaching or is there something extra at work, does he have a secret weapon with his Nanna Maureen attending games?
Ryan's Nanna has always loved butterflies. During the 2018 season, she started to notice a trend when she wore her lucky butterfly charms to the game the Hawks would win. She would often touch her butterfly charms at the start of each game in hope that the team would succeed. This has now become a ritual for Ryan's Nanna and she will always be sporting her butterfly necklace and broach to Hawks games.
We thank Lori and the Smith Family for being such fantastic supporters of the Hawks and Nanna Maureen please keep wearing your butterfly charms through the finals!
Photo by Sebpix:
(From left to right): Sue Bayley (Aunty), Pam Smith (Mother), Maureen Christmass (Nanna), Ryan Smith, Lori Gardiner (Partner), Brett Smith (Father)
Posted on Monday 29th July, 2019