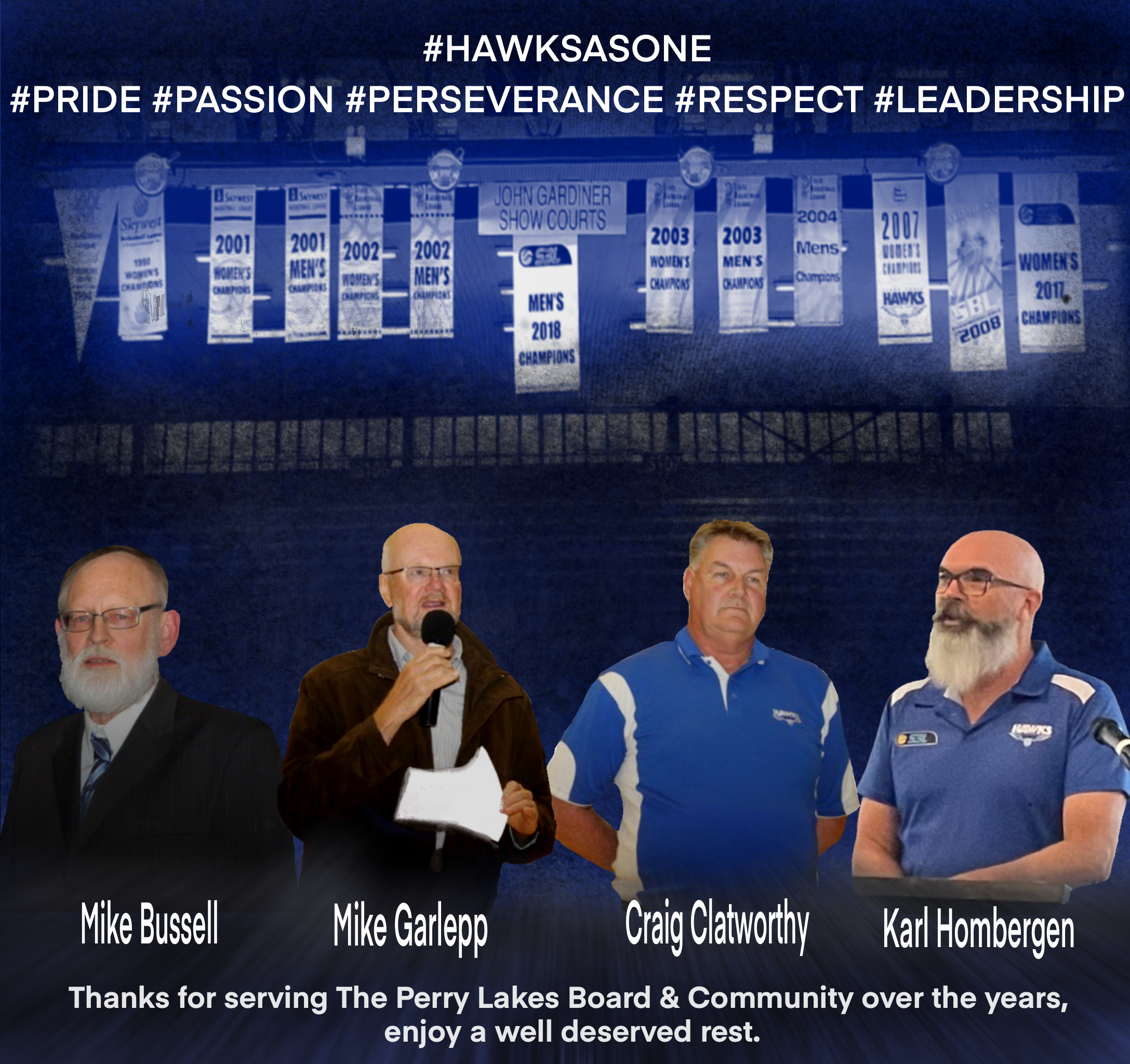 THANKS TO RETIRING PRESIDENT & BOARD MEMBERS
Following on from our AGM held on Monday 7th December we wish to thank our retiring long standing Board Members: Mike Bussell, Michael Garlepp & Craig Clatworthy. The AGM also saw President Karl Hombergen step aside as President and off the board after 10 years of service , 7 at the helm as President. We thank Karl for leading the "team" very successfully over this time and we are sure he will continue to be part of the Hawks family and seen around the Club.
We welcome newly elected President – Peter Barrow, who has been part of the Hawks family for over 30 years and Vice President for a number of years. Also elected at the AGM were new Board Members: Tracey McGillivray, Donna Jackson, Matt Fahey and Themi Kailis.
We look forward to 2021 and a "normal" year of basketball.
Posted on Thursday 10th December, 2020