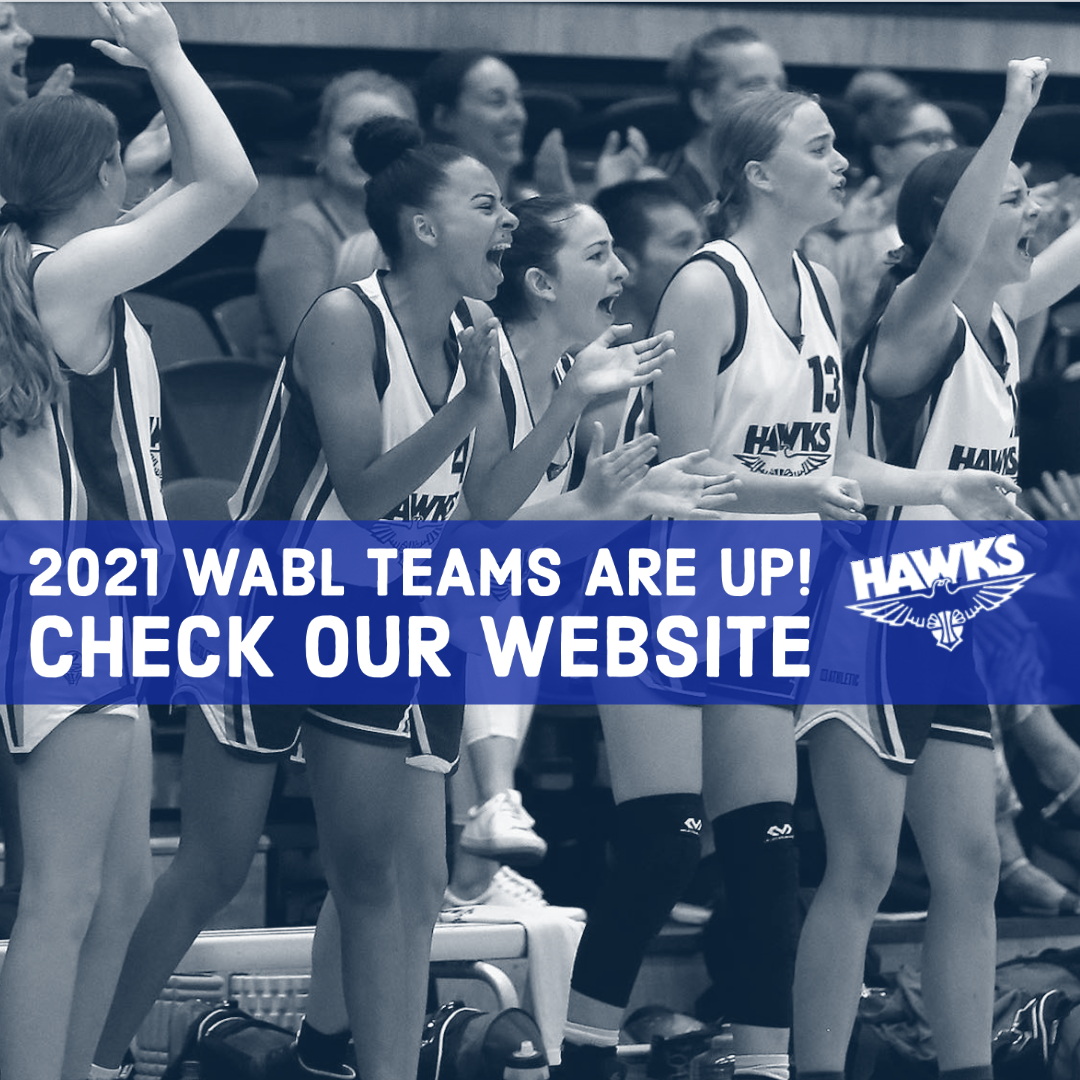 2021 WABL Teams Announced
𝘾𝙊𝙉𝙂𝙍𝘼𝙏𝙐𝙇𝘼𝙏𝙄𝙊𝙉𝙎 to those players who made teams, now the commitment and hard work begins to get ready for WABL Grading Tournaments.
Training times will be advised once we have been notified when the Covid Lockdown will be lifted.
Numbers were huge, talent and effort was fantastic, and our coaches had to make some hard choices at this year's WABL Trials.
If you didn't make a team keep working hard, playing basketball and developing your skills.
#hawksasone #pride #passion #perseverance #respect #leadership
For a full list of the teams please click here
Posted on Tuesday 2nd February, 2021