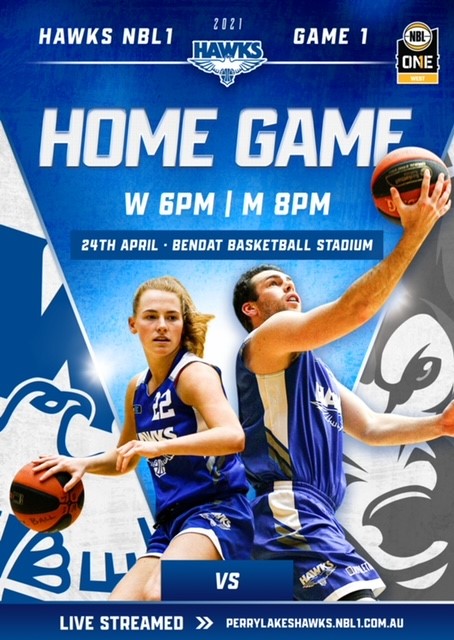 Hawks Double Header this Anzac Weekend
The Hawks move into the 2nd round of NBL 1 West with a double header and the opening game debut for our Lady Hawks.
Last weekend the men opened their NBL 1 West campaign with a good win over the Goldfields Giants 100 to 89. Top scorers were Andrew Ferguson (22 points, 6 rebounds), Cooper Hamilton (22 points 2 rebounds 2 steals), Ben Purser (18 points, 9 rebounds and 7 assists) and Matt Leary with 15 points off the bench.
The Men's and Women's championship teams (formerly D-League) also travelled to Kalgoorlie with the men taking the win 77 to 59 and the women just edged out by Kalgoorlie losing 74 to 66.
The double header will see the Hawks play back to back games inside of 24 hours against 2 of the big guns in the NBL1 West League.
Game 1  vs Joondalup Wolves
Saturday April 24th
Women 6pm  Men 8pm
Bendat Basketball Centre
Game 2 vs Warwick Senators
Sunday April 25th
Women 5pm  Men 7pm
Warwick Stadium
Ticket for both games are available at the door.
For all the stats and live stream visit our new Hawks NBL1 West website: https://perrylakeshawks.nbl1.com.au/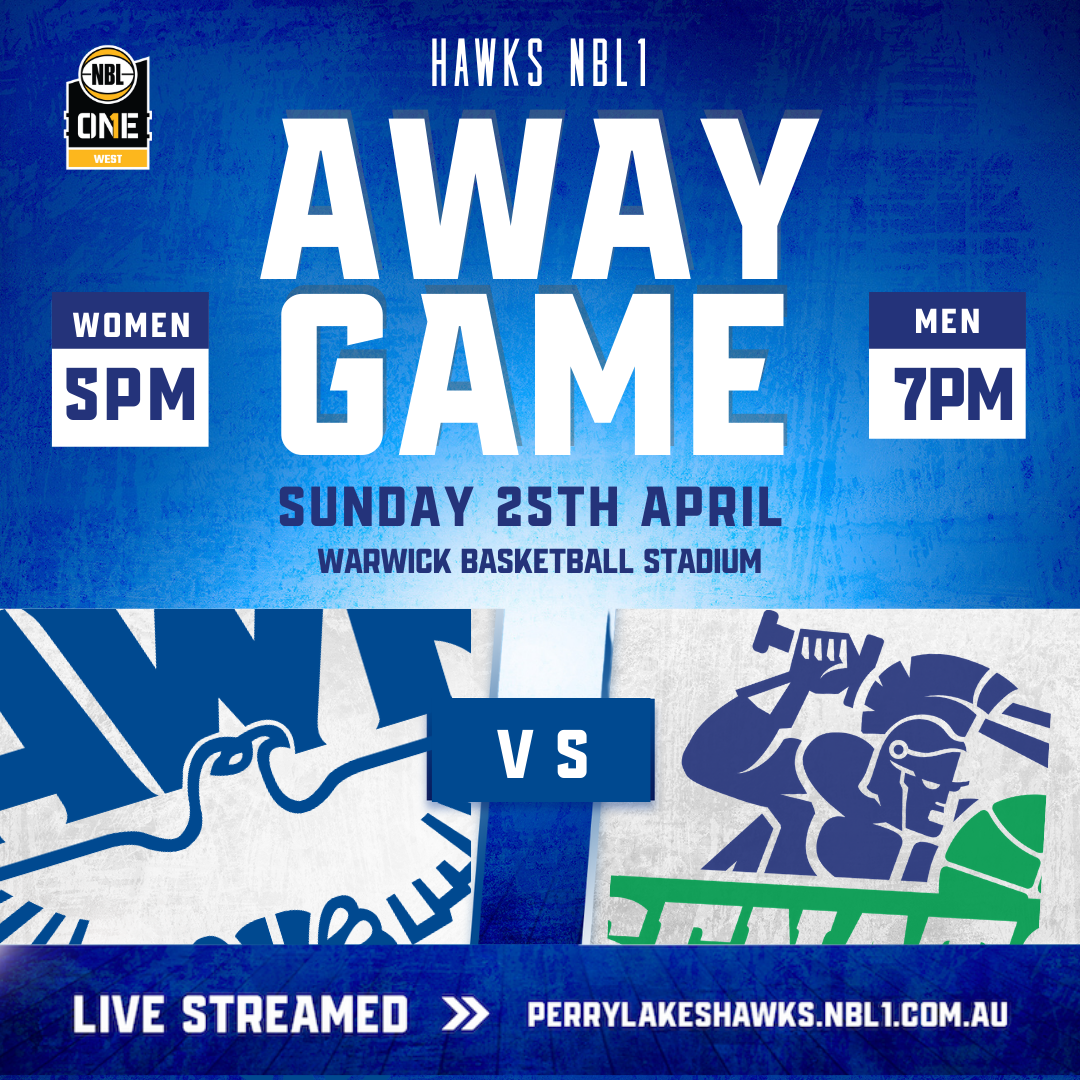 Posted on Tuesday 20th April, 2021