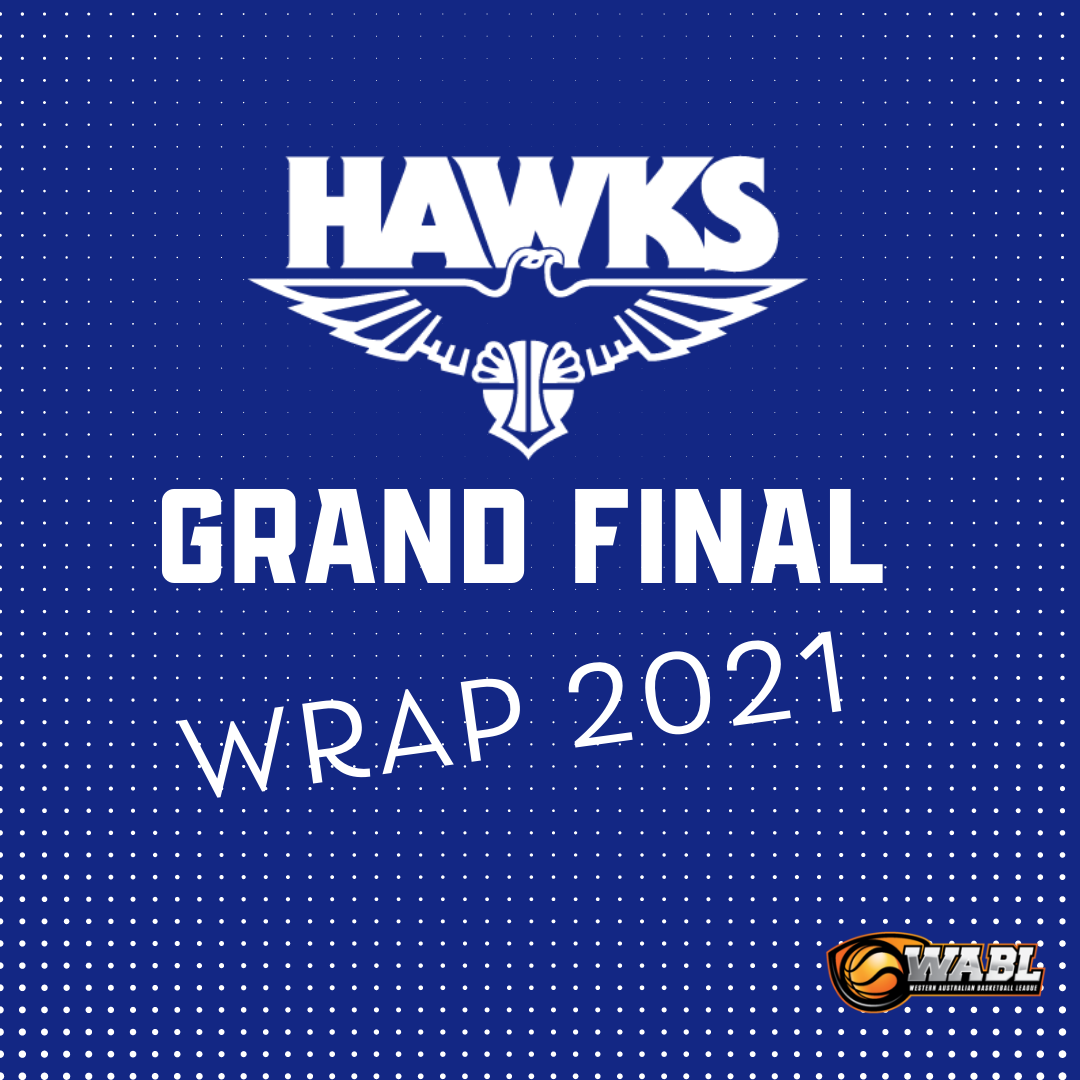 Hawks Grand Final Wrap
On Sunday 19th September we had 4 of our 8 WABL Grand Finalists win their Grand Finals. Congratulations to all the coaches, players and support staff of these teams as well as our teams that made the Grand Final weekend. A huge achievement and you should all be very proud!
Results:
U20 CH Men      Hawks defeated Eagles 77 to 74       Grand Final MVP  Keegan Phillips
U18 CH Men       Hawks defeated Cougars 75 to 70   Grand Final MVP  Alex Kovatchev
U18-2 Men          Hawks defeated Eagles 69 to 57      Grand Final MVP  Hamish Boyle
U12-4 Men          Hawks defeated Tigers 73 to 60      Grand Final MVP  Nathan Casado
U16- 2 Women   Suns defeated Hawks 72 to 63
U14-3 Men          Tigers defeated Hawks White 59 to 56
U12 CH Men       Lightning defeated Hawks 41 to 37
U12-4 Women    Redbacks defeated Hawks 35 to 34
What is impressive is that for the first time in Hawks history we had a '5-legged' Championship win. The NBL 1 West Men,   WABL Men's Championship division, U20CH Men, U18CH Men and U18-2 men all winning their respective Grand Finals. This points to an exciting next few years in the Men's program with a huge amount of talent coming through the ranks.
This caps off a fantastic year for the Hawks with record junior numbers playing basketball in both WABL and junior competition level. We had 367 registered WABL players and 32 teams playing in the WABL competition for 2021. Feeding in to our WABL program are the 2973 domestic players and 368 junior competition teams!
We now turn our attention to State Championships 2021: For more information click here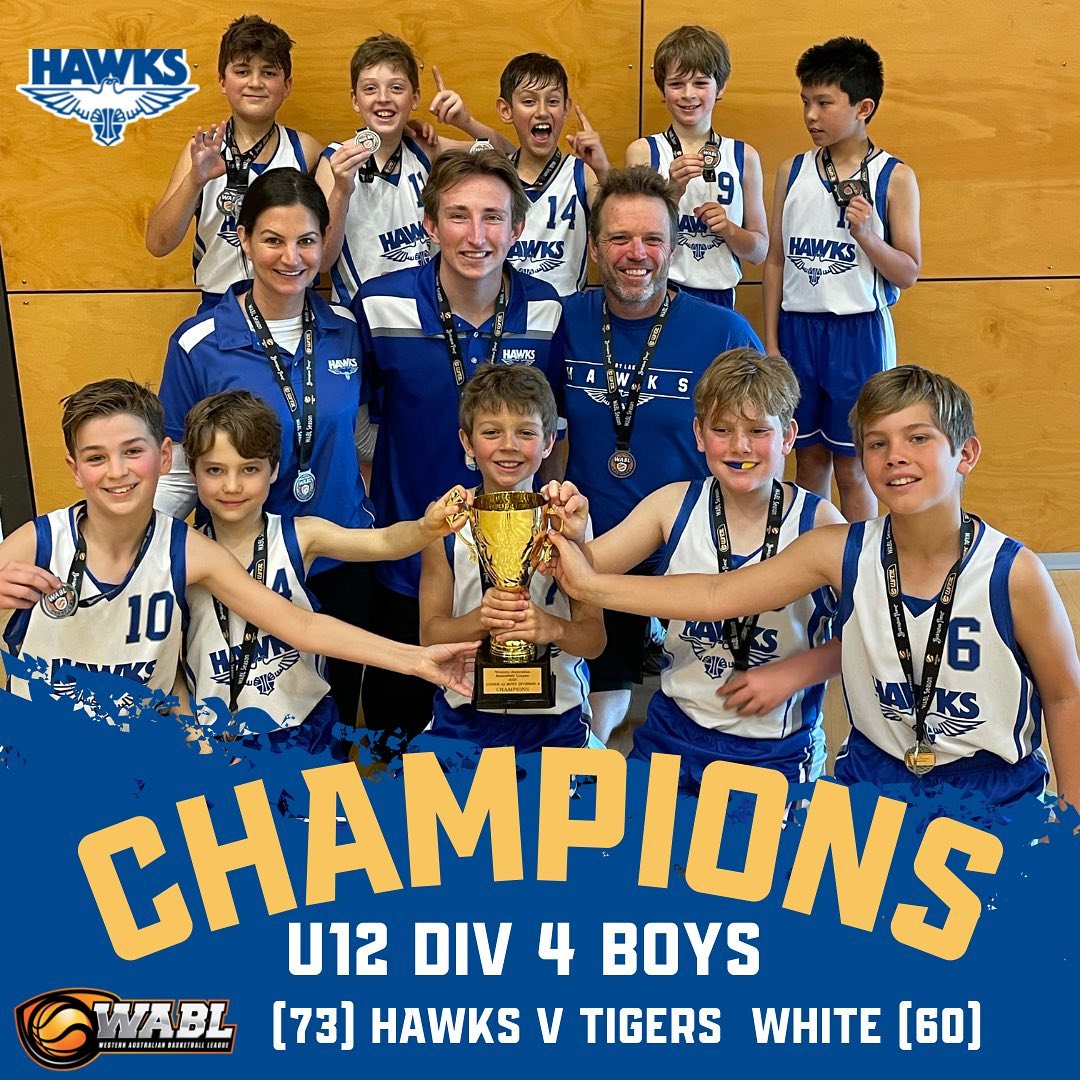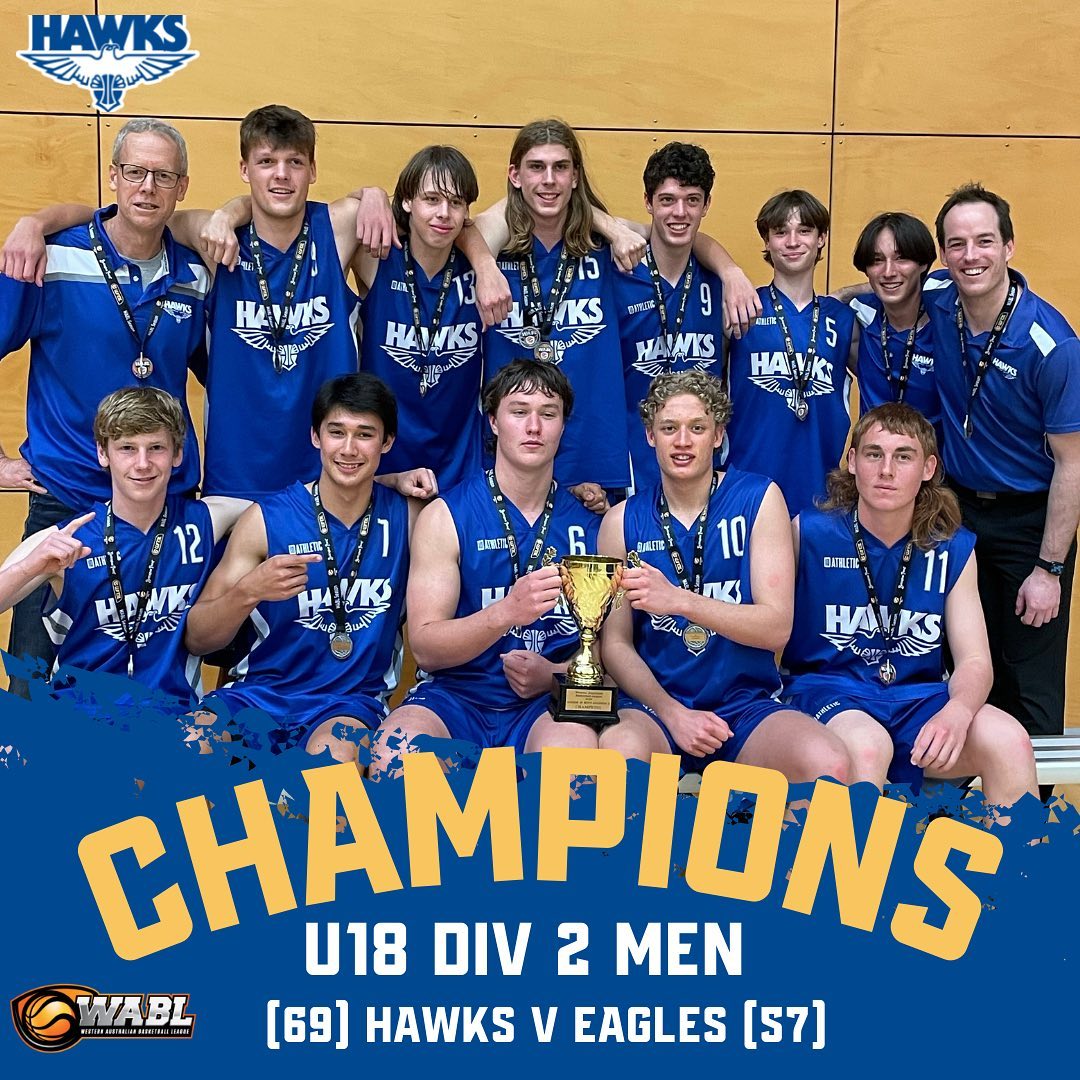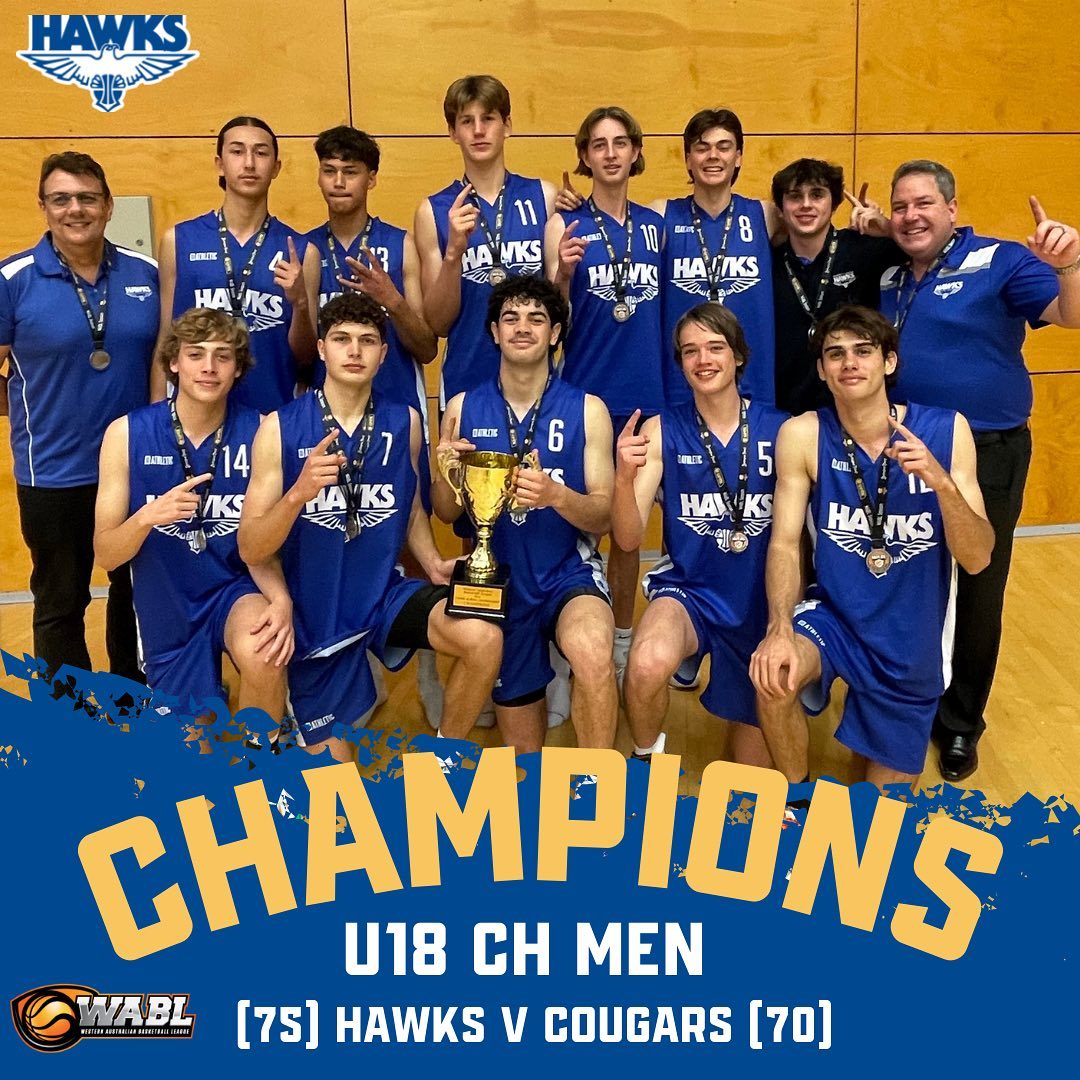 Posted on Wednesday 22nd September, 2021