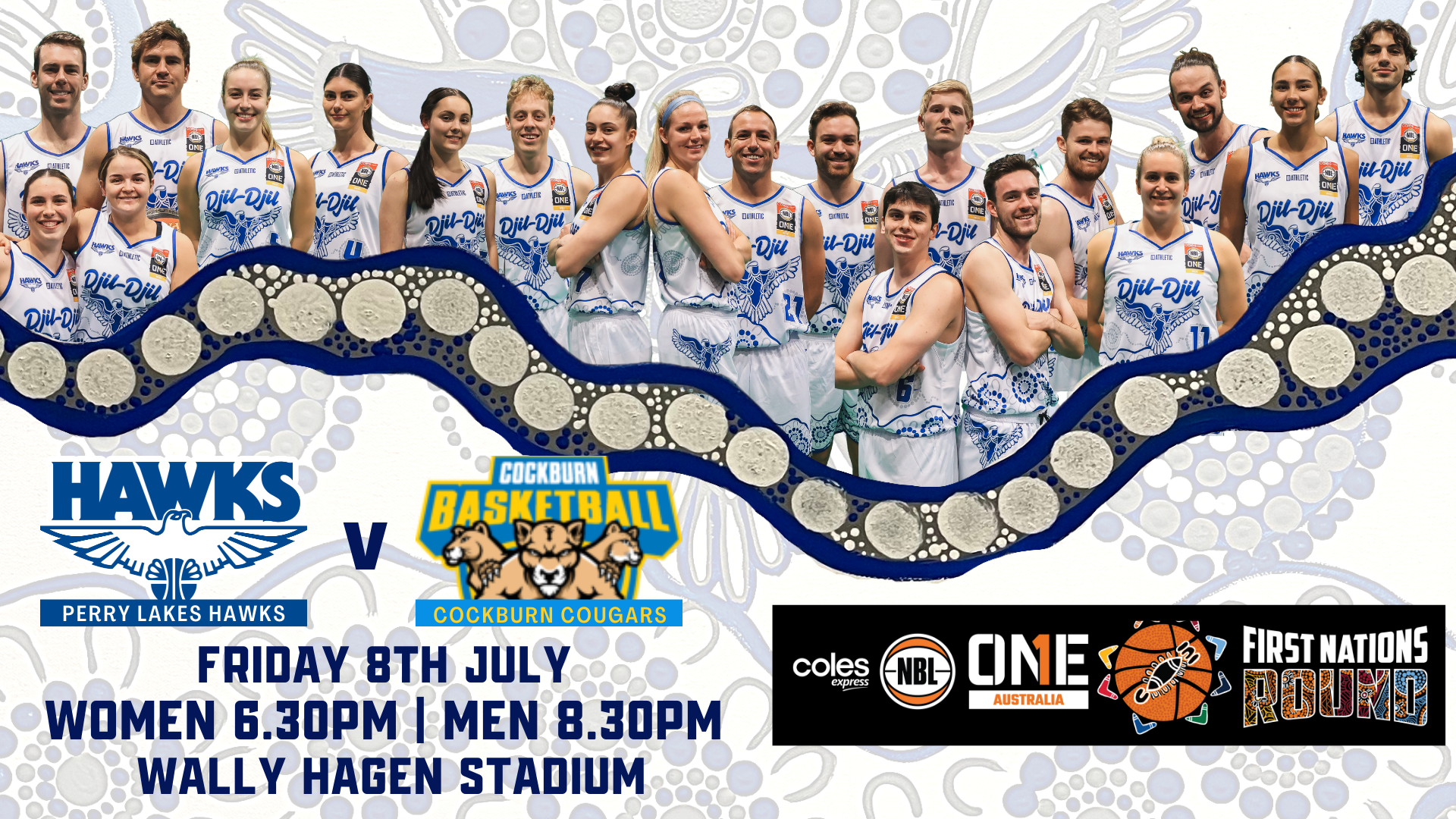 Hawks head into First Nations Round & Wildcard Game vs the Centre of Excellence
It is a big weekend in the Hawks Nest with the Hawks taking on the Cougars on Friday Night at Wally Hagan Stadium in the NBL1 First Nations Round followed by the Men playing the Centre of Excellence (C0E) on Sunday.
NBL1 First Nations Round will be staged across July 8-10 of the season and will celebrate, recognise, and acknowledge Indigenous culture across Australia. There are currently 96 Indigenous players in the NBL1.
The Hawks will be wearing special uniforms designed by talented artist and proud Whadjuk-Yuet-Ballarong man, Kevin Bynder. Stay tuned to our website and social media as we discuss the meaning behind the artwork and this incredibly talented artist.
The Men have another game on Sunday in the Wildcard Series against the COE. The Wildcard Series joins the five state conferences NBL1 West, NBL1 East, NBL1 North, NBL1 Central and NBL1 South in 2022.The top teams from all five NBL1 State Conferences of the prior year will be given the opportunity to play the CoE in a one-off game, with 20 men's and 16 women's games to be played in 2022.Four men's teams from each conference and four women's teams from NBL1 West, NBL1 North and NBL1 South, plus two women's teams from NBL1 Central and NBL1 East, will contest the CoE. The team who finishes on top of the NBL1 Wildcard ladder, based on points percentage, will win the position as the sixth women's and men's teams in the inaugural NBL1 National Finals, set to be held later this year.
Game 1 Friday July 8th vs Cockburn Cougars
Wally Hagan Stadium
Women 6.30pm
Men 8.30pm
Tickets should be purchased online where possible, but there will still be tickets at the door.
Game 2 Sunday July 10th vs Centre of Excellence (C0E)
Bendat Basketball Stadium
Men only
2pm

Entry is a gold coin donation at the door  to support the Breast Cancer Network of Australia
NBL1 First Nations Round coincides with NAIDOC Week Sunday 3 July and ends on Sunday 10 July
For more information on the  NAIDOC week theme " Get up , Stand Up" and message click here : https://www.naidoc.org.au/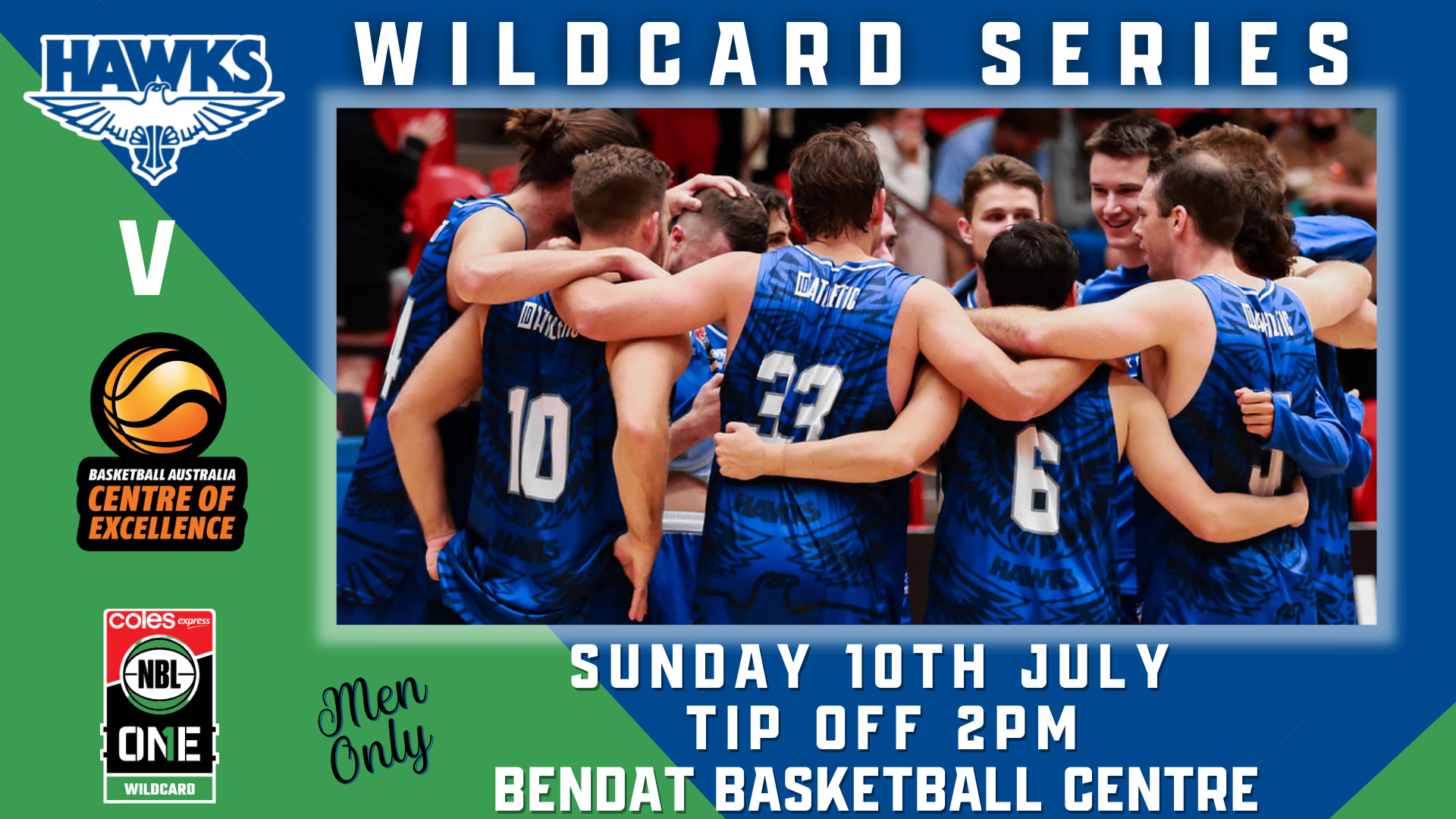 Posted on Monday 4th July, 2022