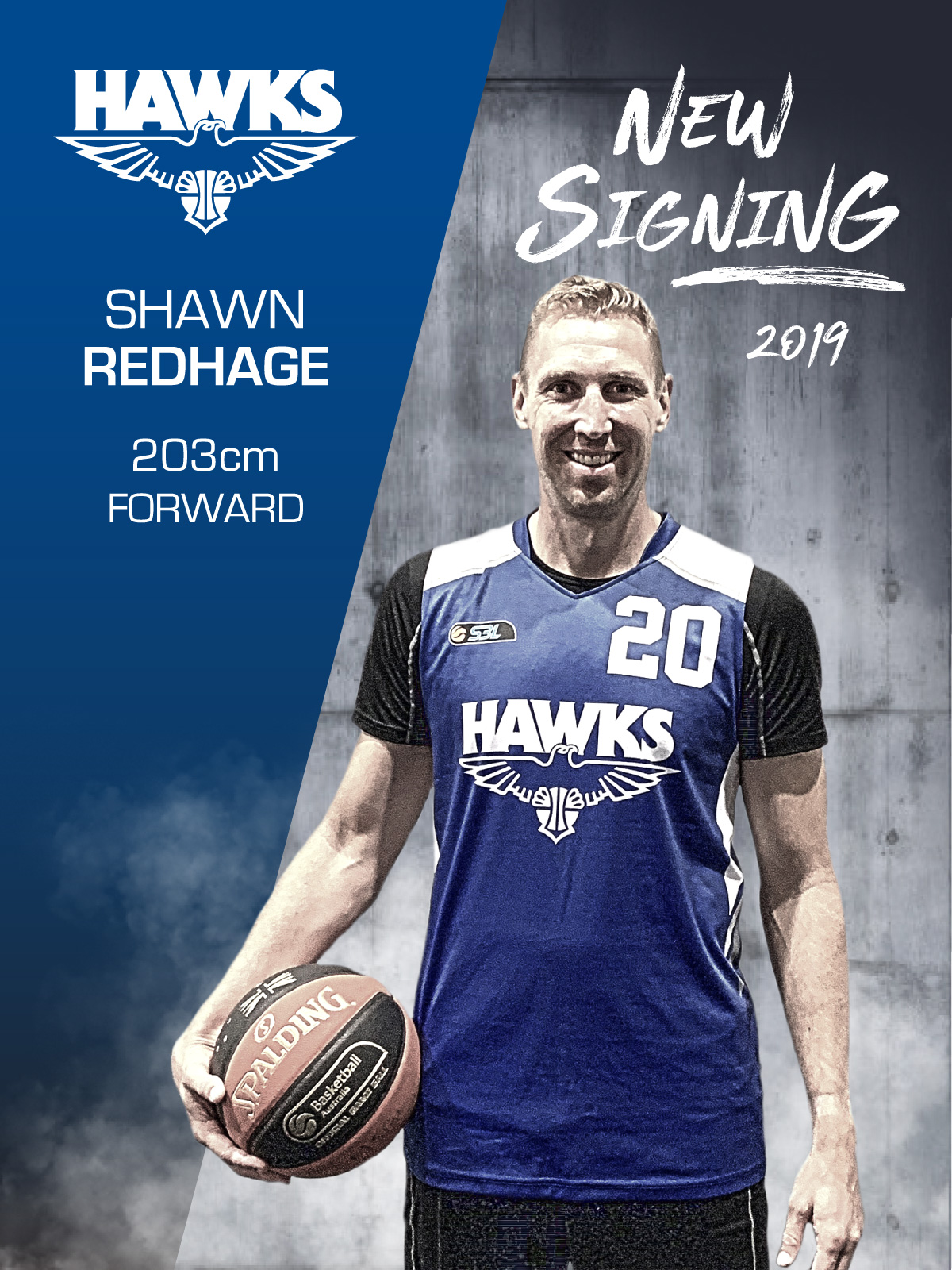 Hawks sign Shawn Redhage
The Perry Lakes Hawks have secured the services of 4 times NBL Champion Shawn Redhage for the remainder of the 2019 SBL season.
Coach Parsons said of Redhage's signing: "We are thrilled to have Shawn join the Hawks for the remainder of the 2019 season. His experience and intangibles he can share amongst the group will be invaluable, not only this season but more importantly the long-term impact on our whole Hawks organisation."
Shawn played the last 2 seasons with the Perth Redbacks in the SBL since retiring from the Perth Wildcats.
"I am excited to play for the Hawks and for the beginning of what I hope is a long- term partnership".
Shawn will be in action on Friday night at the Hawks Nest when the Hawks take on Rockingham Flames in the SBL ID Athletic Women's Round.
Friday May 10th @ BBC
Tip off WSBL:  6.30pm
Tip off MSBL: 8.30pm
Posted on Wednesday 8th May, 2019